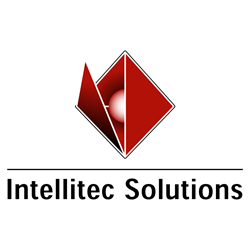 Wilmington, DE (PRWEB) April 29, 2016
Intellitec Solutions is pleased to announce the publication of a case study detailing the company's use of Microsoft Dynamics GP for one their long-term care clients. Working together with the clients staff, Intellitec was able to create a solution that integrated Dynamics GP with key clinical management systems, and delivered a fully integrated accounting and business-management solution that helped transform the way they record, track, and access critical business information.
"Our clients are looking to us for cloud based accounting solutions that integrate in Microsoft technology," said Rick Sommer, president of Intellitec Solutions. "Working with Microsoft hosting providers, we have the ability to provide a cloud base solution that runs smoothly, and provide the scalability and integration of clients need. We are proud that our work was featured in this way by Microsoft"
The full case study can be found here.
About Intellitec Solutions
Intellitec Solutions is a leading ERP and CRM provider strategically located along the influential business corridor between Washington and Philadelphia. Specializing in Dynamics GP, Dynamics SL, Microsoft CRM and Intacct, they have conducted thousands of engagements helping companies in diverse industries choose and implement software solutions to improve financial or customer relationship management. Using a proven system designed to maximize efficiency and business insight, Intellitec Solutions team of seasoned professionals provides value-added expertise to their clients. For more information or to schedule a demo of Intacct, please visit http://www.intellitecsolutions or call 866-504-4357
# # #
All company and product names mentioned herein may be trademarks of their respective owners.