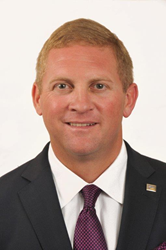 We are thrilled to welcome Kevin to the Rapid Crush family.
Valencia, California (PRWEB) April 28, 2016
Rapid Crush, Inc. has named marketing and branding veteran Kevin Howard as Sr. Director, Strategic Marketing, the company said today.
Based at its headquarters in Valencia, California, Howard will lead its marketing communications, branding, PR, and digital communications teams. He will report to Doland White, CEO of Rapid Crush. Howard's career in brand marketing spans nearly 25 years operating in various global roles. He has helped to build and grow some of the world's greatest brands and businesses at The Walt Disney Company, The Coca-Cola Company and Hallmark Cards.
CEO Doland White said, "We are thrilled to welcome Kevin to the Rapid Crush family. We are investing in the top talent we need to support our rapid growth, and to always deliver on our promise of creating long-term success for our customers - helping them achieve their ambitions."
In February, Rapid Crush projected record growth for this year driven by new product innovation and expansion like Operation Physical Products which launched on Tuesday, April 26th.
Co-founders Jason Fladlien and Wilson Mattos commented on Tuesday's launch: "OPP is a real game-changer for our customers who want to build a successful Amazon-based business. It represents our commitment to always bringing marketing knowledge and technology solutions of substance that help them to grow and win."
The company was founded in 2011 by Jason Fladlien and Wilson Mattos and operates globally.