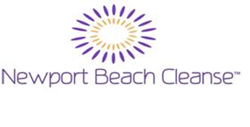 Newport Beach, Calif. (PRWEB) April 29, 2016
Our bodies are bombarded daily by environmental and lifestyle factors that can adversely affect us. An effective way to confront and deal with these stressors is to adopt a more healthful diet, but too many people think that food has to taste bad to be good for you. Risa Groux, a certified Holistic Nutritionist and the creator of the Newport Beach Cleanse and 14-Day Eating Plan, disagrees whole-heartedly. And so do many of the people who have participated and stuck with this plan.
Many of the Newport Beach Cleanse testimonials available online (http://www.NewportBeachCleanse.com) include glowing reviews of the recipes in the 14-Day Eating Plan. Participants rave about the deliciousness of the individual dishes and are quick to note that they never felt hungry on this plan.
When asked what makes the Newport Beach Cleanse different, Groux says, "Unlike quick-fix and juice or tea cleanses, on this cleanse you are actually eating. It was designed to help people develop realistic, healthful eating habits that are sustainable after the plan is completed. Plus, the Newport Beach Cleanse is the only cleanse on the market that is organic, non-GMO, and free of gluten, dairy, and soy. It can also be easily customized to fit individual needs, situations, and schedules."
Flexibility and support are mainstays of the Newport Beach Cleanse and 14-Day Eating Plan. The aim is to change lives and show people how much better they can feel and function when they choose to commit to the changes they want to make. This plan is meant to support individuals' personal goals in an attempt to turn those chosen new behaviors into lasting habits.
For more about the Newport Beach Cleanse or to purchase the kit or supplements, please visit NewportBeachCleanse.com. To schedule an interview with Risa Groux, please reach out to the contacts listed at the bottom of this release.
ABOUT NEWPORT BEACH NUTRITION, LLC™
Holistic Nutritionist Risa Groux, CN created the Newport Beach Cleanse™ after years of experience with nutritional programs led her to create a system that met her own high personal standards. The resulting Newport Beach Cleanse & 14-Day Eating Plan is an organic, whole-food, plant-based program designed to decrease systemic inflammation while increasing good gut bacteria. The Newport Beach Cleanse uses non-GMO ingredients and is free of gluten, dairy, and soy.
Bob Groux, Risa's transformed husband and the company's CEO, has over 25 years of experience in the consumer packaged goods industry and is responsible for launching dozens of name brand products throughout the United States.
MEDIA CONTACTS:
Taylor Bentall
McFadden/Gavender
O: (520) 882-6262
M: (603) 801-9398
taylor(at)mcfaddengavender(dot)com
Alexandra Salazar
McFadden/Gavender
O: (520) 882-6262
M: (520) 820-9948
alexandra(at)mcfaddengavender(dot)com
Website:
NewportBeachCleanse.com
###