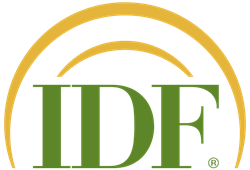 Now offering highly digestible protein products for food and supplement formulation companies, IDF™ has crafted wholesome, natural chicken ingredients for more than 30 years.
Springfield, MO (PRWEB) April 29, 2016
International Dehydrated Foods, Inc. (IDF™) will attend and sponsor Global Food Forums' Protein Trends and Technology Seminar on May 3 and 4 at the Doubletree by Hilton Hotel in Oak Brook, Illinois. The two-day event is the largest conference in North America that is dedicated to marketing and applications technologies for protein ingredients.
At the seminar, IDF™ will offer samples of its Savory Bone Broth as an alternative hot beverage. "It's a novel way to deliver protein," said IDF VP of Technology, Sales and Marketing Stephanie Lynch. "We're going to serve hot IDF® Bone Broth that the attendees can sip throughout the morning sessions. Each attendee will also receive a coffee thermos that promotes IDF and lets them 'Sip Something Savory,'" said IDF Marketing Communications Manager Erin Danastasio.
The ingredient company's highly digestible protein products, such as SIP™ Savory Instant Protein Bone Broth Powder and Frozen Bone Broth, are ideal for development of applications that contain protein and are especially popular with athletes, nutritionists and other health-conscious consumers. IDF™ also offers essential proteins that are rich in branched chain amino acids, such as IDF's CHiK|PRO™ Chicken Protein Isolate Powder, a natural and minimally processed protein that is compatible with Paleo diet and formulation needs, is free of common allergens, and is highly versatile as a base for protein fortified soups, recovery drinks, supplements and more.
About the Protein Trends and Technology Seminar
IDF is one of several companies that will showcase flavor expertise at Global Food Forums' Protein Trends and Technology Seminar 2016. Overall, the event will consist of two separate, day-long programs. The first, on May 3, will be presented as a pre-conference focused on business strategies. The second, on May 4, will be a technology program about protein formulation. Attendees will have the option of purchasing tickets for one or both days. The seminar's highlights will include several speaking sessions, gift certificate drawings for attendees and networking opportunities.
For more information about IDF's natural chicken ingredients and concentrated chicken products, including SIP™ Bone Broth and CHiK|PRO™, visit idf.com or contact Erin Danastasio at edanastasio(at)idf(dot)com. For additional details about Global Food Forums' Protein Trends and Technology Seminar, visit globalfoodforums(dot)com/proteinseminar.