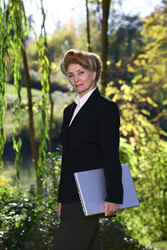 Grants Pass, OR (PRWEB) April 29, 2016
For those who skip meals occasionally (which is pretty much everyone), two well-known nutritionists suggest dinner as the meal to miss. That was among the many new lifestyle diet tips offered by nutritionists Pam Bonney and Priya Lawrence of Tried and True Nutrition, on a recent Sharon Kleyne Hour® Power of Water® radio show. Bonny and Lawrence noted that because proper nutrition, including water, provides energy during the day, eating during the day is more important than eating at dinner time.
Sharon Kleyne discussed nutrition, the new lifestyle diet and personal eating habits with Lawrence and Bonney on her Sharon Kleyne Hour™ Power of Water® radio show of April 18, 2016. The globally syndicated, education oriented show is heard weekly on VoiceAmerica (Health and Wellness, and Variety Channels) and Apple iTunes. For podcasts of this or other past shows, go to http://www.voiceamerica.com/show/2207/the-sharon-kleyne-hour
"Sharon Kleyne Hour® Power of Water®" is sponsored by Bio-Logic Aqua® Research Water Life Science®, founded by Kleyne and specializing in fresh water, the atmosphere, body surface evaporation, dehydration and education. The Research Center's signature consumer product is Nature's Tears® EyeMist® for dry eye.
Pam Bonney and Priya Lawrence are co-owners of Tried and True Nutrition, a dietary consulting practice in New York City (http://triedandtruenutrition.com). Both hold MS degrees in Clinical Nutrition from New York University, both are staff nutritionists at Beth Israel Medical Center and both are Registered Dieticians (RD) and Certified Dietician Nutritionists (CDN). They are also certified practitioners of the T. Colin Campbell nutrition education program (http://nutritionstudies.org).
Pam Bonney is daughter of the late Wilma Sailor, who owned a nutrition store in the Los Angeles area for many years. A pioneer in the natural foods lifestyle movement, Sailor was a longtime friend of Sharon Kleyne.
Professional diet and nutrition consulting for all members of the family Kleyne observed, is becoming an increasingly important health maintenance component. She noted that several ophthalmologists and optometrists she knows now offer nutrition lifestyle counseling to improve eye health.
The standard American breakfast, everyone agreed, provides little nutrition and way too much fat, salt, sugar and calories. For breakfast, Bonney and Lawrence recommended oatmeal, whole fruit and water. Instead of sugar, they suggest vanilla extract, cinnamon, frozen mangoes, bananas or other fruits. Poached eggs and orange juice are fine in moderation but buttered toast, fried eggs, hash browns, bacon, sausage, biscuits and gravy, waffles with syrup and coffee, according to Kleyne, are less than ideal. Each day should begin with two full glasses of water.
Mid-morning snacks are helpful in maintaining energy level, said Bonney and Lawrence. They recommend fruit, raw vegetables and unsalted nuts. The ideal lunch would consist of a large salad with dark green lettuce and spinach or kale. For extra protein and energy, they recommend garbanzo or kidney beans on the salad, with a light dressing.
Dinner can be a challenge, Kleyne noted, especially if breakfast or lunch was skipped. A heavy evening meal might not get burned off by physical activity. Meat, dairy and processed foods are OK in moderation said Bonney and Lawrence, but the majority of one's diet should consist of whole, plant based foods without processing, preservatives or additives.
Kleyne recommends eight glasses of pure water per day in addition to all other fluid intake, beginning with two full glasses upon rising. Pure water is recommended over drinks containing water, says Kleyne, because having to extract water from food or drinks creates extra work for the body.
The basic 8 glasses of pure water, according to Kleyne, Lawrence and Bonney, may be augmented with vitamin fortified water, lightly flavored water, water with a twist of lemon, rehydration drinks such as Gatorade (with salt and a little sugar but no caffeine), juice with no sugar added, and fruit with high water content such as peaches, applies, oranges and watermelon. Drinks containing caffeine, excessive sugar, alcohol and/or carbonation are dehydrating and should be avoided.
©2016 Bio-Logic Aqua® Research Water Life Science®. All rights reserved.