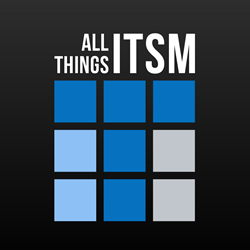 Toronto, Canada (PRWEB) April 29, 2016
AllThingsITSM, a media property targeting the business of IT, IT service management, project management, IT security and a growing number of IT related topics, will be attending the ServiceNow user conference, Knowledge 16, as a member of the media from May 15-20, 2016 at the Mandalay Bay Convention Centre in Las Vegas, NV.
This is the second year in a row that the AllThingsITSM team will be recording interviews with attending executives and industry leaders. The interviews will allow the global community the opportunity to catch up with trends and news from some of the most influential analysts and thought leaders in the industry. These interviews will be available on the YouTube channel and on their website in almost real-time. This year, the hosts for the podcast will be industry experts Charlie Betz, Kirstie Magowan, Carlos Casanova, plus guest host Kenneth Gonzalez.
We are proud to have been invited back to Knowledge 16 and believe our efforts in the IT community can help bring focus to the leadership and innovation that comes out of the Knowledge 16 conference. Events like this cannot happen without support from our honored sponsors - ServiceNow, Knowledge 16, Blazent, Kepner-Tregoe and Navvia. "We are excited to be interviewing the analysts and champions of IT and service innovation in attendance on what is driving success for businesses leveraging optimum service enabling technology," says William Goddard, founder of AllThingsITSM.
You can follow the conversation on Twitter @AllThingsITSM and hashtag #Know15 or on YouTube.
About AllThingsITSM
AllThingsITSM was created to satisfy the different needs of a diverse marketplace through one convenient and easy to remember name. With a constant flow of new thought-provoking content from almost 50 industry leaders, a technology directory broken down into simple categories, global events calendar, jobs board and a global ITSM podcast, this web property has quickly gained a strong reputation for delivering value to the global IT community.