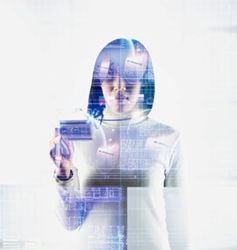 What makes business successful isn't what you give away, it's how you are found and stay connected to your clients.
Evergreen, CO (PRWEB) April 30, 2016
Real Cards offer real solutions to stay connected with a company's client base in a personal, audible way that offers a creative touch, digital sound, coupons and sales opportunities in a simple format. What makes a business successful isn't what you give away, it's how you are found and stay connected to your clients. Additionally, first impressions are everything. Thus, Real Cards.
A Real Card is a VIP client centered product that allows companies to provide an initial wow factor with its look and feel. Coming in a high quality double sided plastic (or a card type of your choosing) your vision is presented to the world in your eyes and voice. To stay in touch with customers, it provides them a code that can only be accessed via a widget that may be placed onto the company's website or Brook Forest Voices can design a website that incorporates both.
The abilities past the card allow companies to track who is redeeming their offer, who is looking at the site and can even connect them to any existing social media outlets. With the company's voice or a trained voice artist's help, Real Cards provide intriguing information from your widget or website. Additionally, companies have the ability to provide white papers that rotate monthly, songs for free, or even branding music to cement a company's space in the world.
Why Real Cards? The world is becoming more and more difficult to interact with a single person at an intimate level. When companies have that opportunity their customers expect you to keep it real, digital and fun. So instead of distracting your potential client with chatter or the dreaded elevator pitch give them a card that shows them what matters when it comes to your business with your voice and story while you focus on their needs. Find your customers, track them, and follow up.
About Brook Forest Voices: An established leader as an audio production company and is now a leader in the world of audio based business development. Beyond your current suite of products, BFVBiz is now helping companies tell their true story in their own words with the expertise of professionals. Welcome to the Real World. Welcome to Real Cards, Brook Forest Voices, BFBiz, Your Business.