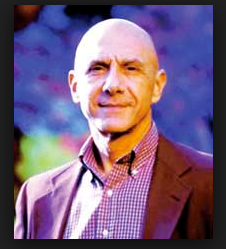 Chronic illness, death of loved-one, tragic events each bring the fact that DEATH is inevitable for each of us. How to live in light of death is what Dr. Bernie Siegel shares with Dr. Carol Francis and all her listeners.
Torrance, CA (PRWEB) April 29, 2016
Dr. Bernie Siegel, (M.D.) world renowned physician advocating optimistic healthcare awareness and author of best seller "LOVE, MEDICINE and MIRACLES") addresses touchy topics related to Death live on Dr. Carol Francis Talk Radio Monday, May 2, 2016 and podcasted thereafter. Dr. Bernie Siegel, author of a plethora of essential books-to-read for physicians and all their patients, sheds light on mourning, missing loved ones passed-on, celebrating life and death, facing serious illnesses with optimism and honesty, facing serious illness with preparations for death and preparations to recover. How do all these experiences coalesce? Dr. Bernie Siegel joins Clinical Psychologist Dr. Carol Francis discussing the final human adventure all face, death.
Dr. Carol Francis is a Clinical Psychologist, Marriage, Family & Child Therapist, Certified Medical Hypnotherapist, Reiki Master. Dr. Carol Francis weaves empirical research in various fields of psychology, neurology, and biology with many mind, body and souful tools during her radio programs and counseling. Dr. Carol Francis has authored 11 books on various topics aimed to equip all with powerful-life-tools for living fully.
http://www.blogtalkradio.com/dr-carol-francis/2016/05/02/dr-bernie-siegel-explores-death-mortality-chronic-illness-bereavement