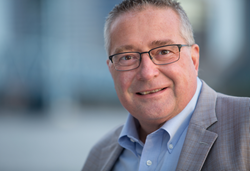 Kurtis shares our vision for technology that puts serving people first as they search for jobs or new opportunities.
(PRWEB) May 03, 2016
randrr, a free jobs app for the common good, announced today the appointment of Kurtis P. Smith as chief technology officer. In this role, Smith will lead the development of randrr's platform to revolutionize the way people and companies interact.
Smith, a proven technology leader with more than 14 years of experience, will head up randrr's Jacksonville development operations.
"We're thrilled to add Kurtis' experience as a foundational employee who helped grow a startup to a thriving and successful company," said Terry Terhark, randrr founder and CEO. "Kurtis shares our vision for technology that puts serving people first as they search for jobs or new opportunities."
Smith previously served as vice president of technology solutions for DMEautomotive, where he guided strategy and development from a team of five people to 68-person team and saw the company grow from a few employees to hundreds.
"I couldn't be more excited to be part of a company with a passion for serving the common good," Smith said. "The randrr jobs app will challenge conventional ways of thinking and truly disrupt recruiting technology by doing one simple thing — it will put the experiences of people first."
Terhark, who brings more than 30 years of experience in talent acquisition and HR recruiting technology, launched randrr about one month ago. He was inspired to create a more engaging and effective jobs platform after witnessing his daughter's frustrations with online job boards and recruiting technology. Like many job seekers, his daughter, a college graduate who is very technologically savvy, felt uninformed during her job search and disconnected from the companies doing the hiring.
Terhark has an aggressive plan for randrr to hire more than 200 employees by 2018 and will invest more than $9 million in capital expenses over the first four years, which does not include salaries and benefits.
"Our jobs search technology is going to be all about jobs and creating greater transparency and empowering people to know more about their own job search and job opportunities," Terhark said. "We just jumpstarted that process today by hiring a proven technology leader who shares our vision for the common good."
About randrr
randrr is creating a free jobs app for the common good of people and companies. randrr will provide people with transparency into the companies they love in a way that can't be achieved through job boards. At the same time, randrr will provide companies the ability to cultivate a fan base of active and passive candidates, so every connection will be based on mutual admiration. As a result, randrr will increase opportunities for everyone — whether they are in the business of giving or getting jobs — creating better lives, stronger workforces, and a more productive society.