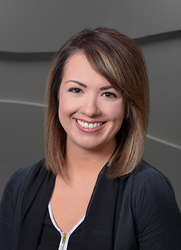 We are pleased to add these talented marketing and communications professionals to our company, to help serve our growing client base. -John O'Reilly, Agency Principal
Frankfort, IL (PRWEB) May 04, 2016
Public relations and demand creation agency O'Reilly DePalma today announced the promotion of Victoria Vancoevorden to Account Supervisor, Tony Bara to Account Executive, and the appointment of Jordan Zaplatosch to Account Coordinator.
Each will support the firm's offering of public relations, content marketing, digital marketing, social marketing and inbound marketing services. The changes included:
Victoria Vancoevorden, as Account Supervisor. Vancoevorden joined the marketing communications agency in June 2015 and has since demonstrated extraordinary excellence around the agency's social marketing practice, which has since seen a 300% expansion. She graduated summa cum laude from Saint Xavier University, earning a bachelor's degree in communication, concentrating in advertising and public relations.
Tony Bara, as Account Executive. Bara joined O'Reilly DePalma as an intern and then as a full-time employee in 2014. Focusing on public relations, media relations and metrics reporting, he has provided oversight for the implementation of several key content creation projects. Bara graduated summa cum laude from Saint Xavier University in December 2013, earning a bachelor's degree in history secondary education and a minor in business administration.
Jordan Zaplatosch, as Account Coordinator. Zaplatosch joined O'Reilly DePalma as a public relations intern at the firm's Chicago-area office during 2015, and began full-time duties as account coordinator at the beginning of November, focusing on social media,content creation and metrics reporting. Zaplatosch brings a news writing background with experience as a popular culture writer and content feature provider. She graduated from the University of Illinois, earning a dual bachelor's degree in Psychology and Philosophy.
"We are pleased to add these talented marketing and communications professionals to our company, to help serve our growing client base," says Agency Principal John O'Reilly. "Their skills and experience will be vital to our efforts to help our clients connect with their target audiences and convert those audiences to their brands."
ABOUT O'REILLY DEPALMA
O'Reilly DePalma (oreilly-depalma.com) specializes in PR and demand creation for the design and construction industry. We offer a rare and powerful mix of marketing disciplines as a PR agency. Our job for clients is just beginning when we can deliver millions of favorable earned-media and social impressions. We close the loop through our Connect > Convince > Convert solution of content marketing, digital marketing, social marketing and inbound marketing to nurture and convert favorable awareness into real sales.
Follow news and updates at http://www.oreilly-depalma.com/blog or by following agency news at linkedin.com/company/o'reilly-depalma and facebook.com/oreillydepalma