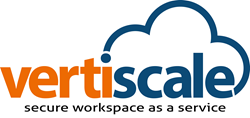 "With Vertiscale, we're able to set up exceptionally secure IT systems quickly and even reduce our customers' costs while supporting the remote access functions they're demanding." Bill Holt CEO ManageYourIT
Austin, Texas (PRWEB) May 03, 2016
Vertiscale today announced that it is partnering with ManageYourIT, a Fort Worth-based managed services provider (MSP), to support increased levels of security for healthcare providers in North Texas. ManageYourIT is incorporating Vertiscale's security and compliance platform into its outsourced IT service offerings, with a focus on mid-market medical professionals.
Many healthcare providers are still not compliant with the HIPAA privacy laws, according to the results of audits conducted to date by the Department of Health and Human Services (HHS), despite several high profile data breaches that have resulted in six and seven figure fines. The agency has announced that is has started a new round of nationwide random audits and that it intends to begin issuing fines to providers that have failed to implement security tools that will prevent the unauthorized disclosure of protected health information (PHI).
ManageYourIT has been making a push with its healthcare customers to improve the security of their IT systems to avoid data breaches that can hurt the reputations of their businesses as well as result in substantial fines. They have been a leader in the Dallas/Fort Worth market in selecting and deploying best-of-breed technologies to help customers optimize the productivity of their business operations while also maintaining the security of their proprietary data.
"We're seeing a huge increase in demand for remote access capabilities that allow people to do their work from any location and using any computer," said Bill Holt, CEO of ManageYourIT. "However, the security tools that support these kinds of capabilities have, until now, been quite complex and expensive to use. With Vertiscale, we're able to set up exceptionally secure IT systems quickly and even reduce our customers' costs while supporting the remote access functions they're demanding."
"ManageYourIT's strong customer base and reputation for high quality IT services makes them an ideal partner for us," said Jon Senger, CTO and Co-Founder of Vertiscale. "They have a great team of professionals who understand how critical data security is, and how to deliver secure IT infrastructures at a reasonable cost."
Vertiscale uses a gated application architecture that minimizes the chances of security breaches caused by lost or stolen devices as well as malware, ransomware, and other types of attacks. The platform's unique HIPAA Drive™ provides dedicated, encrypted file storage for protected health information, which encrypts data at rest and in transit.
To learn more, contact Vertiscale at info(at)vertiscale(dot)com.
About ManageYourIT
ManageYourIT specializes in a wide range of services, including tailored IT services and solutions for small and medium businesses and their owners in Fort Worth and throughout the DFW Area. They are committed to providing each client with high quality service and support, and the ManageYourIT team expertly combines their services to provide clients with customized solutions. More information is available at ManageYourIT.net.
About Vertiscale
Vertiscale's Workspace-as-a-Service (WaaS) offering makes it easy for MSPs to deliver secure, cloud-based remote access and BYOD capabilities to their clients, including those subject to industry-specific compliance requirements. Vertiscale's solution secures your customer's data both at rest and in transit, is easy to use and deploy, and is available only through MSPs. Founded by an experienced technology team with deep roots in virtualization, cloud computing, mobility and security development, Vertiscale is headquartered in Austin, Texas. More information is at http://www.vertiscale.com.