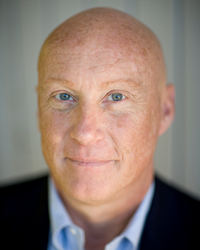 Our tinctures are triple tested for maximum Safety and Effectiveness
San Francisco, CA (PRWEB) May 16, 2016
Alta California Botanicals introduces the first Cannabis Therapy for Clinical Endo-Cannabinoid Deficiency (CECD). CECD was first hypothesized by Dr. Ethan Russo, a Senior Advisor to GW Pharmaceuticals (GWPH). In 2004, Dr. Russo published peer review research that cannabis was an effective treatment for such conditions as fibromyalgia, migraines, lupus, rheumatoid arthritis, Insomnia and Lyme disease. Dr. Russo's research was tested and verified in 2008 and 2014.
The Alta California Botanicals cannabis therapy is derived from the chemical operations of the plant. Patients can select micro, normal, or macro dosing alternatives. Alta California Botanicals offers six Cannabis Based Medicinal Extracts (CBME's) for effectively implementing "cannabis therapy". The 6 blends are: Pain Relief Internal (THCA), Pain Relief External (THCA), Stress Relief (THC), Spasm Relief (THC/CBD). Anxiety Relief (CBD), Insomnia Relief (THC/CBN). Our CBMEs can be taken orally, or sublingually, or made in to suppositories. Our products are based on clinically tested formulas, dosages are precise, and results are consistent.
Alta California Botanicals are the first CBME's to be triple tested for maximum safety and effectiveness. Alta California Botanicals CBME's are scientifically calibrated and documented for potency and safety by the SC labs. Each batch is certified free of pesticides and mold and the lab also documents the potency. To view the actual lab tests of our triple testing process go to http://www.tryalta.com.
Alta California Botanicals CBME products are available to patients with valid recommendations at the following non-profit dispensaries in San Francisco: The Apothecium, SPARC, and The Green Door, in the East Bay, Magnolia Wellness, in the North Bay, Peace in Medicinel, and in Sacramento, River City Phoenix.