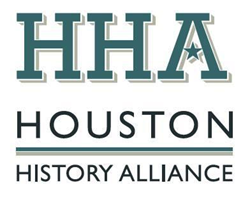 Walt Whitman said: ''The subtlest spirit of a nation is expressed through its music…and the music acts reciprocally upon the nation's soul."
Houston, Texas (PRWEB) April 29, 2016
The Sixth Annual Houston History Conference on Saturday, October 1, 2016 will attempt to answer the question of "Who is Houston?" by exploring several dimensions of the Gulf Coast music phenomenon and its rich music history. Occurring from 9 a.m. to 5:15 p.m., the conference will be held at the Midtown Arts & Theater Center (MATCH), 3400 Main St., in Midtown Houston.
The program for the 2016 conference includes thus far:

All day: Houston "Pop-up Museum" (held in partnership with the University of Houston Center for Public History) featuring exhibits created by HHA Community Partners and area history students with projects focused on Houston's history, music history and preservation (no charge to the public).
9:00 - 9:20 am: Chairman's Welcome: the premise of the Soul of Houston/Houston's Music Soul/Jazz Music History
9:20 - 10:05 am: Keynote address: "Houston – The Action Town" by Joe Nick Potoski
10:15 - 11:00 am: "From Texas Tenors to Oilin' Up, The Soul of Houston Jazz" moderated by Rick Mitchell, panel participants: Lizette Cobb, Shelley Carroll, Dr. Robert Morgan
11:10 - 11:55 am: "A Short History of Houston Record Labels" by Andrew Brown
12:05 - 1:15: LUNCH (Attendees tour exhibits and have lunch on their own)
1:15 - 2:00 pm: "From Rhythm and Blues to Chopped and Screwed: Popular Music Collections at the University of Houston Libraries" Moderated by Mary Manning, panel participants: Vince Lee, Jolie Grobb
2:10 - 2:50 pm: "The Evolution of Latino Music in Houston" moderated by Joe Nick Patoski, panel participants: Alex LaRotta, Natalie Garza
3:00 – 3:45 pm: "Houston's House of Hits: The Eight-Decade Legacy of SugarHill Studios" moderated by Roger Wood, panel participants: Andrew Bradley, Dan Workman
3:55 – 4:40 pm: "The Roots of Houston Hip Hop" moderated by Jason Woods, panel participants: Maco Faniel, Lance Scott Walker
4:50 – 5:15 pm: Wrap-up panel – all participants
5:15 pm – on: Live music and professional DJs at the Continental Club complex. The Continental Club is a famous music venue where many well-known artists have played over the years and is a two-minute walk down the street from MATCH. The public can purchase tickets for this event only, if desired.
For an additional charge, the Houston Blues Museum will hold a benefit performance of Blues music on Sunday, October 2 at the Continental Club.
Registration will begin in June 2016 on the Alliance website at http://www.houstonhistoryalliance.org/houston-history-conference/. There will be a conference fee of $65 per person including a boxed lunch. Teachers and students with valid IDs attend at no charge and can purchase box lunch for $15. Seniors can register for $45 per person.
"Walt Whitman said: ''The subtlest spirit of a nation is expressed through its music…and the music acts reciprocally upon the nation's soul,' " says Cecelia Ottenweller, Chair of the Houston History Alliance Board of Directors. "Substitute the word 'Houston' for 'nation,', and Whitman's quote captures the essence of why this conference is so important."
Through this conference, attendees will:

Explore the music of Houston and how it reveals the city's history
Identify particular performers who influenced not just their local community but also the national and international one
Discover how Houston gave birth to different genres of music, including Zydeco
Resurrect the voices of performers who were once considered lost
Participate in a conversation with the key players of historic Sugarhill studios
Dive into a wide variety of genres, including Hip Hop, Zydeco, Tejano, Jazz, Country and Blues.
This year's conference is presented in partnership with

The Jung Center of Houston
Houston Blues Museum
The Houston Arts Alliance Folklife + Traditional Arts Program
The Continental Club, Houston
The Houston History Conference is targeted to the generally educated public interested in history and music including educators, students of all ages, historians, scholars, musicians, urban planners, preservationists, genealogists, city and county officials and employees, and representatives of the media. Special effort will be made to invite the members and supporters of HHA's 50 Community Partners as well as secondary school and university history teachers.
To learn more about the conference visit http://www.houstonhistoryalliance.org or Facebook at "Houston History Alliance," or email info(at)houstonhistoryalliance(dot)org
HHA: The goal of the Houston History Alliance (formerly known as the Houston History Association) is to provide a common forum for educating Houstonians about the city's history.
The Houston History Alliance:

Partners with educational groups and institutions working within the greater Houston area to express some aspect of the city's history.
Organizes and hosts the annual Houston History Conference
Produces the Handbook of Houston, the first city-centric handbook within the online Handbook of Texas in partnership with the Texas State Historical Association, funded by a grant by the Houston Endowment
Writes and publishes a quarterly HHA Newsletter
Writes and maintains the Guide for Researching Neighborhood Histories on HHA's website