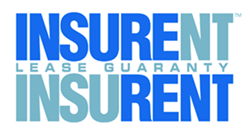 New York, NY (PRWEB) May 02, 2016
Insurent Agency Corporation ("Insurent") on April 27, 2016 filed a copyright infringement lawsuit (Civil Action No. 16-CV-3076) in the United States District Court for the Southern District of New York against The Hanover Insurance Group, Inc., The Hanover Insurance Company, Inc. and The Guarantors Agency (theguarantors.com), collectively the "Defendants". The Insurent Lease Guaranty Program, developed by Insurent and underwritten by Argonaut Insurance Company, is the first and leading guarantor of residential leases in the country accepted by landlords and owners representing over 375,000 rental units.
The Complaint alleges the following:
*The Defendants committed copyright infringement by copying word for word the original and copyrighted legal documents for use with owners, landlords and prospective tenants that Insurent created and registered with the United States Copyright Office in Washington, D.C.
*The Defendants are using an exact copy of Insurent's copyrighted documents titled the Lease Rental Bond Policy and the Tenant Participation Agreement without permission or authorization from Insurent.
*Defendants' copying and use of Insurent's copyrighted documents constitutes an illegal shortcut to gain entry to the lease guaranty market, a market uniquely developed by Insurent.
*The Complaint seeks damages and injunctive relief.
*Plaintiff Insurent has also filed a motion for a preliminary injunction with the Court, seeking to enjoin the Defendants from copying or distributing the infringing insurance documents during the pendency of the lawsuit.
About Insurent
The Insurent Lease Guaranty Program was created to serve renters, landlords, condo/coop owners, and brokers and relocation specialists by offering the first institutional guarantor of residential leases. It is now accepted in New York, New Jersey, Massachusetts, Maryland, Virginia, Illinois, and Washington D.C. The Insurent Lease Guaranty Program has been featured in the New York Times, The Real Deal, The New York Real Estate Journal, Real Estate Weekly and Multi-Housing News.
The Insurent Lease Guaranty Program is underwritten and issued by Argonaut Insurance Company, a property and casualty insurance company rated A (Excellent) by A. M. Best.