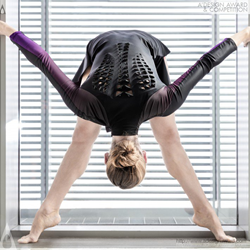 Como, Italy (PRWEB) April 30, 2016
The MIT bioLogic design team has won multiple A' Design Awards with their extraordinary textile design, the bioLogic team explored how bacterial properties can be applied to fabric and formed into living interfaces between body and environment. They found novel ways of using Natto bacteria, which move in response to humidity change. The team harvested Natto cells and applied them to fabric with custom 3D printers.The cell-infused fabric was used to make sport garments. As fabric in the suit reacts to perspiration, tiny vents over bodily heat zones open and close allowing for rapid cooling.
More on bioLogic
In a bio lab, the team discovered that microscopic humidity-sensitive bacteria can be harvested and used as nanosensors and nanoactuators. Such mechanisms are applied to fabric using custom-made micro-resolution printing technology. This synthetic breathing skin is activated by perspiration and body heat. The bioLogic team won three awards with their extraordinary innovation; The bioLogic tem won the much coveted Platinum A' Design Award, in Textile Design, a Golden A' Design Award in Wearable-Technologies Design and a Silver Award in Fashion Design; the bioLogic provides superior meanwhile looking great. Visit the profile of the luminary design team bioLogic at https://competition.adesignaward.com/designer.php?profile=160136 to access high resolution images as well as interviews.
The bioLogic was designed by the MIT team: Lining Yao, Wen Wang, Guanyun Wang, Helene Steiner, Jifei Ou, Chin-Yi Cheng, Oksana Anilionyte and Hiroshi Ishii.
About A' Design Award and Competition:
The A' Design Award and Competition was established to promote good design practices and principles worldwide by highlighting exceptional design works from talented designers, artists, architects, and design-oriented brands worldwide. The ultimate aim of the A' Design Award & Competition is to create incentives for worldwide designers to come up with better works that benefit mankind. Discover A' Design Awards at: http://www.designaward.com