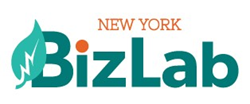 We believe the BizHub will provide BizLab tenants and virtual tenants with the guidance they need when and where they need it
Schenectady, New York (PRWEB) May 02, 2016
The New York BizLab, a technology accelerator, today officially launched the BizHub made up of the Tech Valley region's top-tier experts in the areas of accounting, human resources, legal and recruiting services.
The New York BizLab's BizHub was designed to provide startup technology companies with the best-in-class experts in the areas that startups need the most. The BizHub experts will work out of an office in the BizLab, with each day devoted to a specific specialty area. For example, a legal expert will be on site on Tuesdays, an HR expert is scheduled for Wednesdays, etc.
"We believe the BizHub will provide our tenants and virtual tenants with the guidance they need when and where they need it," said Antonio Civitella, founder and president of the BizLab and CEO of Transfinder Corp. "As the head of a tech company, I know all too well the kinds of assistance I've needed from experts like those we have assembled. The team we have brought together understand the entrepreneurial mind – many are entrepreneurs themselves. They will play a key role in helping our protégé companies grow smart and grow fast."
The BizHub team of advisers is comprised of:

Deb Best of Deb Best Practices
Tom Donovan of Marvin and Company
Howard Foote of UHY LLP
Rich Honen of Phillips Lytle
Jim Lozano of CFO for Hire
Arkley Mastro of Lavelle & Finn
Bill Tansey and Katie Tansey of HR Resolved
Chris Wessell of Pinnacle Recruiting
"To me, the BizHub is one of the game-changing aspects of the BizLab," said Rick D'Errico, the BizLab's managing director. "Every one of these advisers is specialized in their field, understands the entrepreneurial landscape that is distinctive to Tech Valley and has a desire to help grow our startup community to be a force in New York and across the country."
BizHub advisors said they were eager to get to work meeting with BizLab tenants and virtual tenants (those who are participating in the BizLab's virtual accelerator, who receive access to all of the accelerator's services but do not need physical space).
BizHub advisers in their own words:
Debra Best, Deb Best Practices:
"As an entrepreneur entering my seventh year of business, other entrepreneurs – whether they're my clients, my colleagues, or fellow members of various business "tribes" – continue to inspire and energize me. The invitation to join the talented NYBizHub / NYBizLab tribe is an honor as well as a wonderful new source of energy and inspiration. I look forward to supporting the success of this community."
Thomas Donovan of Marvin and Company:
"Marvin and Company has been part of our community since 1923. We're excited to share our experiences and to assist in shaping the future of some of the new business ventures that are part of the BizLab."
From Howard Foote, UHY Office Managing Partner – Capital Region:
"The New York BizLab affords our region the opportunity to foster entrepreneurial growth supported by professional resources, high-tech facilities, and tools integral to innovative and scalable growth. Partnering with the New York BizLab, UHY Advisors' local, regional, national and international network of experienced accounting, tax, advisory, litigation and valuation services professionals will support startups facing today's evolving business challenges. It's a partnering philosophy we call the 'Next Level of Service.' We look forward to contributing to NYBizLab's incubator and accelerator efforts in support of a vibrant entrepreneurial region."
From Rich Honen, Phillips Lytle Venture Capital Group Leader
"The essence of collaboration is the team, and BizHub's team is unparalleled."
From Arkley Mastro, Lavelle & Finn
"Lavelle & Finn is pleased to be part of the BizHub Advisors Team. Our law firm has counseled and provided legal services to the New York business community for the past 25 years. We look forward to working with and providing guidance to the BizHub startup companies in the areas of business formation through succession planning, and everything in between."
William Tansey Jr., HR Resolved co-founder/strategy:
"HR Resolved pulls from a heavy background in Change Leadership, operations and domain specific HR leadership in both Fortune 500 companies and startups to meet the challenges of emerging/growing businesses. Many of the lessons learned and the tools and techniques that have been blended to form the HR Resolved 'system' were passed on from our mentors and we are excited to pay it forward with the BizHub."
Chris Wessell, Pinnacle:
"We are very excited to be a part of the BizHub. Having supported the hiring needs of startups for several years, we are always looking for opportunities to pay it forward to our fellow entrepreneurs. The BizHub takes this to another level; a permanent presence side by side with these growing businesses in a more formal partnership that will enable us to make a greater impact. As a native of Schenectady, having had my first 'real' job a block from this building 20 years ago, it excites me on a personal level to be a part of the downtown resurgence spearheaded by Tony Civitella and Transfinder."
About New York BizLab
The New York BizLab, http://www.nybizlab.net, is a business accelerator located in Schenectady, New York. It is focused on helping tech companies grow smart and grow fast. The BizLab has state-of-the-art space, 1Gig Internet access and more than 30 CEOs and entrepreneurs in its stable of advisors. The BizLab, which is a Start-Up NY-approved site, was founded by Antonio Civitella, the president and CEO of Transfinder, a logistics software company that has been featured on Inc. magazine's fastest-growing companies' list for the past nine years.