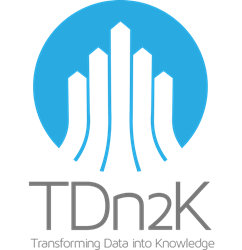 It is crucial that top performing companies obtain the competitive benchmarks and best practices reported in CCBS. - Joni Thomas Doolin | Founder, People Report
Dallas, Texas (PRWEB) May 02, 2016
The 2016 People Report™ Corporate Compensation and Benefits Survey (CCBS) has been launched by TDn2K™. This annual survey reveals decisive information about competitive compensation and how restaurant companies can craft attractive benefit packages in order to improve recruiting and retention
"The labor market for professional workers as well as operations managers has tightened significantly since last year," said Joni Thomas Doolin, CEO of TDn2K. "We are already observing shifts in hiring practices, as time to fill open positions and vacancy rates are steadily increasing. It is crucial that top performing companies obtain the competitive benchmarks and best practices reported in CCBS."
The objective of this research is answering key questions for leaders in the restaurant industry regarding the latest trends in employee compensation and rewards practices. The CCBS is available for participation now. The survey is open to all chain restaurant companies and there is no fee to participate. Participating People Report members receive a complimentary copy of the results*.
"Our research has shown that pay and benefits can be and are often tied to employee retention and key business metrics like sales and traffic growth. Knowing what the market is saying regarding those rewards practices is crucial for high-performing organizations when setting and evaluating their rewards strategies. CCBS is designed to deliver that key market knowledge," said Victor Fernandez, Executive Director of Insights at TDn2K.
The 2015 Corporate Compensation and Benefits Survey provided some of the most compelling industry insights on salary, benefits and payroll costs for restaurant brands across all segments including:
● On average 68% of restaurant managers and 42% of hourly employees received a base pay increase in 2014.
● The average merit base pay increase for restaurant level employees and managers was 3.2%.
● The corporate office function that represents the largest percentage of payroll costs on average is Finance and Planning.
● The average bonus earned in 2014 by corporate office managers represented 8% of their base salary.
● Restaurant managers in quick service tend to receive a lower number of vacation days on average than managers in other industry segments.
● 80% of casual dining companies offer a dental plan for their full time hourly employees.
This year's survey includes the following new additions:
● Compensation analysis for corporate office positions will include first and third quartile metrics along with data on the number of direct reports per position.
● Over 20 additional positions including: Chief Development Officer, Manager/Director Field Human Resources, Head of Risk Management, Manager of Employee Relations, Manager Field Marketing, and more.
● Free results webinar in late summer to unveil and discuss results for participants.
Results will be shared in aggregate form only; no individual company's results will be shared publicly. In order to learn more about participating, please visit http://bit.ly/24u6LKH or contact Sarah Atkinson Higgins (sarah(at)atkinson-higgins(at)tdn2k(dot)com).
TDn2K (Transforming Data into Knowledge) is the parent company of People Report™, Black Box Intelligence™ and White Box Social Intelligence™. People Report provides service-sector human capital and workforce analytics for its members on a monthly basis. Black Box Intelligence provides weekly financial and market level data for the restaurant industry. White Box Social Intelligence delivers unparalleled consumer insights and reveals online brand health. Together they report on over 36,000 restaurant units, over 1.5 million employees and $61 billion in sales. They are also the producers of two leading restaurant industry conferences: Summer Brand Camp and the Global Best Practices Conference each held annually in Dallas, Texas.
*There is a fee to receive results for non-members and companies who do not participate in the study.