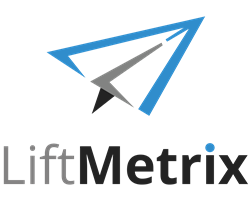 "We were thrilled to work with LiftMetrix as an early beta customer because of their unique solution -- how to measure ROI and leverage their data to perform better on Twitter." - Twitter Data Products PM, Greg Lyon
New York, NY (PRWEB) May 04, 2016
LiftMetrix, a leading social media analytics company, announced today that it has integrated Twitter's new Engagement API into its platform, allowing brands to measure ROI and receive daily recommendations optimized to their business objectives.
"We are extremely excited to be one of the first companies to build with the Twitter Engagement API and we've seen first hand how it has helped our customers prove their ROI on Twitter," said Nik Pai, Founder & CEO of LiftMetrix. "We can now connect the dots on Twitter for our clients across their paid, owned, earned, and website conversion data -- enabling us to track the entire customer journey."
Twitter worked with a small group of select companies during the pre-launch beta period, and LiftMetrix used this early access to the Engagement API to develop a solution that provided deep insights benefitting its brand customers.
"We were thrilled to work with LiftMetrix as an early beta customer because of their unique solution to a problem that brands are currently facing -- how to measure ROI and leverage their data to perform better on Twitter." - Twitter Data Products PM, Greg Lyon
Through the Engagement API, LiftMetrix now supports 18 additional Twitter metrics such as impressions, video views, link clicks, and mobile app install attempts that were previously impossible to track. LiftMetrix has integrated these new metrics across their platform to strengthen their ROI measurement capabilities, campaign analytics, natural language insights, and daily recommendations.
One such satisfied client is The Dodo, the premier digital publisher of animal related video and editorial content. Liftmetrix allows The Dodo to obtain valuable metrics on video views and clicks and through customized recommendations, the highest return on investment as it pertains to content creation.
"LiftMetrix's access to the Engagement API helped us build a smarter video and editorial strategy on Twitter. Before using LiftMetrix, The Dodo would use retweets as a proxy for our content performance and built optimization strategies for this single metric. Now we're able to measure our video and editorial content through video views and link clicks respectively. This new granular data, combined with LiftMetrix's content recommendations, has led to a measurable lift for us and increased our focus on Twitter." - Kelly Burke, Head of Social at The Dodo, @dodo
LiftMetrix continues to increase its data access, which now includes integrations such as Facebook Ads, Twitter Ads, Instagram Ads, Adobe Analytics, Google Analytics, and Twitter Engagement API.
About LiftMetrix
LiftMetrix provides smart social analytics that interprets your social media data and delivers daily recommendations to help you optimize and ultimately increase the return on your social media investment. For more information, visit http://www.liftmetrix.com.