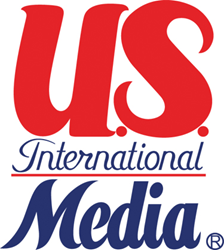 "Alicia is a true advertising icon," said Dennis Holt, USIM's Chairman/CEO. "Her media expertise and professionalism are second to none. More impressive is the degree of respect that Alicia has earned from our clients and her industry peers."
LOS ANGELES, CALIFORNIA (PRWEB) May 03, 2016
U.S. International Media (USIM), the fastest growing independent media management agency, announced today that Alicia Nelson has been promoted to President, Broadcast Media Operations.
"Alicia is a true advertising icon," said Dennis Holt, USIM's Chairman/CEO. "Her media expertise and professionalism are second to none. More impressive is the degree of respect that Alicia has earned from our clients and her industry peers."
Nelson's advertising and media buying experience is extensive. She has been EVP, Broadcast Media Director for U.S. International Media since 2004. Prior to USIM, Nelson was EVP, Client Services for Initiative Media in Los Angeles.
Nelson's work and accomplishments have repeatedly been recognized by the advertising industry, including the AWRT Genii Award for Excellence in Advertising, CBS Radio's Ambassador Award, the American Women in Television & Radio Hall of Fame, and the SCBA Award for "Best in Brand."
"Alicia's passion to make our clients successful is what sets her apart and her leadership is a cornerstone of our company," said Holt.
###
About U.S. International Media
U.S. International Media is the most diversified, fastest growing, independent, full-service media agency providing innovative media strategies, execution and results that cultivate and maximize our clients' business with cutting edge media technology. USIM was founded in 2004 by media industry visionary, Dennis Holt, and currently has 22 local offices throughout the United States and Canada. USIM specializes in Media Research, Media Planning, Data Analytics, Local Broadcast and Cable, National Broadcast and Cable, Digital Media, Direct Response, Outof-Home, Print, Direct Marketing, and Multicultural Media. USIM was recently named MediaPost's Programmatic Agency of the Year for 2015.