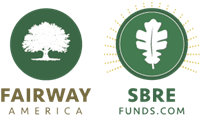 Being listed on the AIP is a major step for us to be able to raise capital more effectively from high net worth investors and Registered Investment Advisors, said Fairway's CEO Matthew Burk.
Portland, OR (PRWEB) May 03, 2016
Fairway America, LLC ("Fairway") announced today that it has received approval from the Depository Trust and Clearing Corporation ("DTCC"), the largest provider of clearing and settlement services to financial markets in the world, for both of its flagship funds, Fairway America Fund VI, LLC and Fairway America Fund VII, LP (collectively the "Fairway Funds") on DTCC's Alternative Investment Product Services ("AIP") platform. Addition on the AIP allows the Funds to be listed on all the major custodial platforms in the United States, such as Charles Schwab, TD Ameritrade, Pershing, etc. and enables investors with investment accounts at these custodians to invest directly into the Funds using their existing accounts.
"Being listed on the AIP is a major step for us to be able to raise capital more effectively from high net worth investors and Registered Investment Advisors", said Fairway's CEO Matthew Burk. "It makes it so much easier for investors to use their existing accounts to gain access to the types of alternative investments, such as our funds, that many of them are looking for but do not know where to find."
Until recently, investors were hamstrung with respect to which investment accounts would "accept" or "hold" alternative investments such as the Fairway Funds. Most small balance real estate ("SBRE") fund investments around the United States are not on the AIP and thus are not accessible by investors and advisors using traditional investment accounts. Instead, investors would typically have to move the money out of the account altogether, or if they have adequate "qualified" or pre-tax, investment accounts, move money into a self-directed IRA, in order to invest in SBRE funds or other alternative investments. Having to open a new accounts, liquidate assets, transfer funds to the new account, pay the fees associated with it, and then not be able to have the new investment reported on their statements meant that most investors and advisors simply do not pursue the often attractive returns available in alternatives.
"When an investor who is using a financial advisor asks to divest investment dollars outside of that advisor's platform and have those assets 'held away' in an investment that cannot be reported on that advisor's statement, that advisor may recommend against it," said Burk. "Now any investment such as our Funds that is listed on AIP can be made straight through the investor's existing account and the reporting is the same as traditional accounts. It gives investors and advisors much more confidence and eases their administrative burdens tremendously."
DTCC settles the vast majority of securities transactions in the United States, settling more than a quadrillion dollars annually, making it by far the highest financial value processor in the world. Their AIP platform links global market participants including broker-dealers, fund managers, fund administrators, and custodians together to provide one standard, efficient end-to-end process for alternative investments such as hedge funds, private equity, non-traded real estate investment trusts (REITs), and 506 Regulation D funds such as the Fairway Funds and other funds in the SBRE space. Fairway America engaged Ryan Lodes, a specialist in the AIP arena, to assist it in piloting the challenging process of gaining approval on the AIP platform.
"It is not the easiest process in the world to navigate," said Lodes, "but once I realized what being on the AIP platform meant in terms of the benefits it brings to investors and advisors, I was committed to figuring it out and helping other alternative investment managers do the same." For investors to be able to use their existing traditional investment accounts to invest in an alternative investment, the investment must first be approved on the AIP platform and then must provide the AIP issuer number to the various custodial platforms (e.g. Schwab, Fidelity, Ameriprise, TD Ameritrade, etc.) and work with them to submit the reporting information necessary on an ongoing basis. Now that the Fairway Funds have completed the AIP process, other funds in the SBRE community are becoming aware of the benefits of doing the same, according to Lodes.
"I am a huge believer in the alternative investment space," said Lodes. "The AIP platform helps make alternative investments more available to people who really would like greater involvement in that arena but who don't want to deal with all the hassles they had to manage previously. The bottom line is that AIP is truly helping to make alternatives more widely accessible to investors and investment advisors who would previously have shied away from them largely due to administrative reasons."
Fairway America also has an extensive fund administration practice for its fund manager clients in the SBRE industry and expects to be able to make it even easier for these clients than it was for Fairway to become approved on AIP. "Our fund administration clients can also benefit from AIP approval", said Burk, "and we help them to make it easy."
For more information about Fairway America, please visit: http://www.fairwayamerica.com
For more information about SBRE Funds, please visit: http://www.sbrefunds.com
About Fairway America
Fairway America, LLC is a longtime real estate lender, fund manager and real estate finance advisory firm providing strategic business planning services nationwide to SBRE entrepreneurs and independent registered investment advisors around the structure, architecture, and administration of proprietary 506 Regulation D pooled investment funds. Fairway's related entities manage two proprietary funds, Fairway America Fund VI, LLC, and Fairway America Fund VII LP, each focused on the SBRE space with different asset allocations and investment features. Both funds consider investments nationwide.
About SBREfunds.com
SBREfunds.com is an online "bulletin board" type listing service that exclusively lists small balance real estate pooled investment fund opportunities. Created by Fairway America, SBREfunds.com provides entrepreneurs and investors with education and connectivity to better capitalize and grow an SBRE enterprise. From connection to investors to strategic capital raising plans to live events, SBREfunds.com is the definitive resource for SBRE entrepreneurs and accredited investors to understand how to successfully work with one another for mutual benefit and growth.
Neither Fairway America nor SBREfunds.com is a registered broker-dealer or investment advisor. None of the Fairway companies perform any activities of a broker or investment adviser, including but not limited to, soliciting investors, providing investment advice, negotiating securities transactions or the terms, conditions or provisions of any offering, or recommending the purchase of securities. This press release does not constitute an offer or solicitation to sell securities in any of the companies mentioned, any funds presenting at SBRE Summit events, or any related or associated companies. Investors must not rely on information provided in this press release for investment decisions.
#FairwayAmerica #SBREfunds #SBREfunds.com #SBREguru
PR/Media Contact
MC Rydzewski
Fairway America, LLC
pr(at)fairwayamerica(dot)com (503) 906-9106