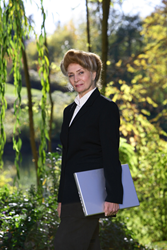 Grants Pass, OR (PRWEB) May 03, 2016
The human imprint can be found just about everywhere on the planet and the "balance of nature" rarely stays the same for very long. Because of this, attempts to "preserve" a given ecosystem in its pristine natural state, often present a frustrating and difficult task with a low probability of success. British environmental journalist Fred Pearce, in a recent interview on the Sharon Kleyne Hour® Power of Water® radio show, took the anti-preservation argument a step further. Pearce contends that as the global climate changes and species are forced to adapt or go extinct, the large scale relocation of species could become the salvation of life on the planet.
Many of us are bothered by the idea of "invasive" species transplanted from Europe or Asia and now running wild and crowding out native species. Invasive species in the U.S. include bachelor buttons, St. Johns wort, Scotch broom, Norway pine, kudzu, Norway rats and European house mice. According to Peace, in a rapidly changing environment, these aggressively invasive species have a rare ability to survive and thrive long after many native species go extinct.
Sharon Kleyne and Fred Pearce discussed climate change, invasive species and ecological adaptation on her Sharon Kleyne Hour™ Power of Water® radio show of April 25, 2016. The globally syndicated, education oriented show is heard weekly on VoiceAmerica (Health and Wellness, and Variety Channels) and Apple iTunes. For podcasts of past shows, go to http://www.voiceamerica.com/show/2207/the-sharon-kleyne-hour
Fred Pearce is an award winning environmental journalist based in London, UK. His latest book is "The New Wild: Why Invasive Species Will Be Nature's Salvation," (Beacon Press, 2015).
"Sharon Kleyne Hour® Power of Water®" is sponsored by Bio-Logic Aqua® Research Water Life Science®, founded by Kleyne and specializing in fresh water, the atmosphere, body surface evaporation, dehydration and education. The Research Center's signature consumer product is Nature's Tears® EyeMist® for dry eye.
The presence of invasive, non-native species is virtually inescapable, says Pearce, especially in North America. In the Americas, native plant and animal species lack the genetic diversity found in Asia and Europe and therefore are more susceptible to imported diseases such as chestnut blight or white pine blister rust to which European plants long ago developed a resistance.
There is a theory, Kleyne notes that the immense bison herds encountered by white explorers on the North American Great Plains was a direct result of the introduction of smallpox on the East Coast by a few European visitors 200 years earlier which killed an estimated 90 percent of the native human population. Since the natives kept the bison population in check, their disappearance resulted in the huge 19th century population explosion.
Even more interesting, Kleyne adds, are earthworms. There are an estimated 6,000 species of earthworm and vegetation in large portions of the world are adapted to the local species and the particular soil alterations they make. However, most of North America now contains a high percentage of European and Asian earthworm species, to which American plants have been forced to adapt.
The point is, according to Pearce that humans have an ability to move plants around like nothing else in nature. An introduced species that can't adapt to the new environment will quickly die out. Those with a competitive advantage over native species will quickly dominate.
Consider kudzu, a type of morning glory native to Japan. When transplanted to the Southeastern U.S., Kleyne explains, kudzu went wild, overgrowing and suffocating millions of acres of land and killing all competing vegetation including large trees. Kudzu in Georgia, the Carolinas and Virginia can grow 2 to 3 feet a day. It is impervious to most pesticides and if you chop it down, it immediately grows back (much like Himalayan blackberry – also invasive – but worse).
Now consider a scenario, Kleyne concludes, where human activities have created a hostile environment for most plant species. What if one of the only plant species to survive, and provide food and oxygen to the remnant animal life, is the much maligned kudzu? In such a scenario, people in the Southeast U.S. would consider themselves fortunate to be blessed with this wonderful species.
©2016 Bio-Logic Aqua® Research Water Life Science®. All rights reserved.
Source:
Mann, CC, "1491: New revelations of the Americas before Columbus," Vintage Books, 2006