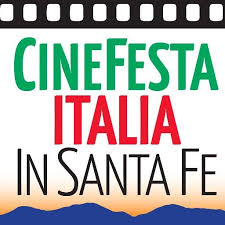 This is a wonderful opportunity for lovers of the fine tradition of Italian Cinema to feast on the award winning Italian movies and documentaries of the past year.
Sante Fe, NM (PRWEB) May 04, 2016
CineFesta Italia is pleased to announce the 1st Annual Italian Film and Cultural Festival to take place during the month of June in charming Santa Fe, New Mexico. The event of films, artisanship, food and culture benefits local charities.
The opening weekend Film Fest, running Wednesday, June 1st, through Sunday, June 4th, is a celebration of Italian cinema. It includes receptions and gala dinners, including a very special Festa della Repubblica Dinner on Thursday night with emissaries from Sicilia. Entertainer and Los Angeles based radio show host of "The LIFE CHANGES Show, Filippo Voltaggio, has accepted CineFesta's invitation to serve as the Master of Ceremonies for these evening events. The rest of the month highlights culture and gastronomy. The CineFesta Calendar of Events is full of interesting activities for the whole family.
CineFesta Italia takes great pride in showcasing the most talked about voices of contemporary Italian cinema. The carefully curated selection of feature films, shorts and documentaries represent notable works otherwise only screened in a handful of select markets, such as Los Angeles, New York and Europe.
The Creative Director of CineFesta, filmmaker Luca Ceccarelli, who will be introducing all of the festival films, adds, "Its time of great flux and growth in Italian cinema. What I wanted to showcase this year is the evolving role of women, not only in society but in the industry itself. This is underscored by titles such as 'Per Amor Vostro,' 'Le Meraviglie' (The Wonders) and 'Vergine Giurata' (Sworn Virgin), as well as emerging voices in the shorts selection."
Lisa Contarino, Executive Director of CineFesta Italia, is thrilled to have such an excellent line up of award winning films for this year's 4-day Film Festival. She states, "Patrons of CineFesta will not only get to enjoy the best of Italian film-making, but also have the opportunity to interact with the filmmakers themselves, as well as artists, chefs, emissaries and dignitaries from Italy. It is a celebration of all that Italy does best: La dolce vita!"
Event tickets can be purchased for individual films, dinners and the opening reception, as well as for all of the Film Festival (Tutto Cinema) or the entire Cultural Festival (Tutta Festa). Those who purchase tickets before May 8th will benefit from significant Early Bird Discounts. Special lodging rates are being offered to CineFesta patrons from the historic and award winning Hotel Santa Fe The Hacienda & Spa in downtown Santa Fe.
ABOUT
CineFesta Italia is an annual event of films, artisanship, food and culture to benefit local charities. 2016 Santa Fe beneficiaries are "Cooking with Kids" and "Communities in Schools in New Mexico at Santa Fe".
The events are a collaboration between Italian government agencies, non-profits and businesses to bring a unique presentation of culture, tourism and food to the public while helping these great charities. CineFesta Italia is organized under the auspices of the Italian Consular offices of New Mexico, Lino Pertusini, Honorary Consul of Italy in New Mexico, and Rosalba Maniaci, Italian Consular Agent for New Mexico, and in concert with the Italian Culture Center of New Mexico, l'Osteria d'Assisi, the Italian Cultural Society of Taos, the Italian Cultural Institute of Los Angeles and Partners in Privatization Inc., our 501(c)3 Fiscal Sponsor.