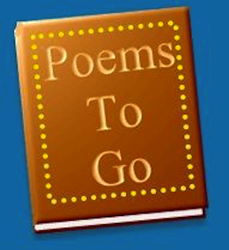 Dear Amy, I don't know what to say! The poem was so beautiful, it brought tears to my eyes right away. You really touched my heart with this one. Thank you so much. --Pam
Providence, RI (PRWEB) May 03, 2016
For more than 14 years, those in need of an original, clever, heartwarming, fun-filled and utterly unforgettable poem, speech or toast know they'll find exactly want when they visit http://poemstogo.tv.
Now, when those customers (from America and from 23 countries worldwide) come to that same Poems To Go (PTG) site, they can enjoy a brand new site design as well.
Amy Miller, president and founder of Poems To Go, wanted to optimize the site's aesthetic appeal by softening the design colors and choosing a new, refreshing type-face for the informative copy on each page.
But the changes to the Poems To Go site go way beyond cosmetic alone. According to Ms. Miller, "PoemsToGo is all about making it as easy as possible for visitors to see everything we have to offer…and to place their orders with clarity, security and simplicity." On all counts, the new PTG design does all that and much more.
The site is easier than ever to navigate, so visitors can go from page to page (for instance, from "Bar Mitzvah Candle Lighting Poems" to "Birthday Poems" to "Wedding Toasts" to the order page in effortless, seamless fashion. They'll also see plenty of real samples (original poems, speeches and toasts) on each product page.
In addition, Miller, always a believer in the value of presenting customer testimonials, has offered an expanded new section that chronicles the experiences of real PTG customers in their own words: "We built PTG into a worldwide success because our customers really like what we do and they keep coming back for more poems, speeches and toasts. I wanted to make sure their voices are heard on the site. If prospects read about the wonderful experiences our hundreds of repeat customers have enjoyed, they might be inclined to become PTG customers as well."
Another change to the site is the broadened "Video" section, which is now placed prominently right on Poems To Go's home page. Informative, heartfelt videos give visitors yet another easy, instant and comprehensive source for customer testimonials and a wealth of associated information on all the affordable products and services that PTG offers.
And just for good measure, Ms. Miller has created a "Recent News" page where all late breaking developments, announcements of special discounts, ongoing blog entries and timely posts entered on Facebook and other social media are included, immediately, right at the site.
The result of it all is a more informed, easier, far more helpful experience for PTG site visitors. Amy Miller, speaking with the brevity of a poet, explained it all this way: "I wanted our site easier on the eyes and immediate to navigate."
On all counts, Ms. Miller has succeeded. See for yourself when you visit Poems To Go.
For more information, contact Amy Miller at Poems To Go, poemstogo(at)gmail(dot)com or by calling 508-330-0028.