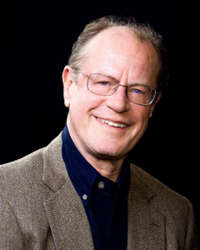 This market is not for the faint of heart, and any buyer who is not ready to 'go big' might just as well go home.
Denver, CO (PRWEB) May 06, 2016
Jim Thoeming, a broker at RE/MAX of Cherry Creek, despite the current aggressive home market in Denver, stresses first-time home buyers can still find the home they are looking for, and forego renting. "This market is not for the faint of heart, and any buyer who is not ready to 'go big' might just as well go home," said Thoeming. "Except of course they don't have a home to go home to so have to return to their rental, which is so expensive they wanted to find a place to buy."
In an effort to help first-time buyers out of their rental units and into a home, Thoeming lists the following three tips:
No. 1: Find a lender. "A good lender, once you meet and become invested in each other, wants you to 'get a win,' find a place you can afford and make it your new home," said Thoeming. "Listen to the lender, do what they ask in regard to what documents they need and get them the paperwork. Set your budget and have your lender ready to help you convince that future seller that you are the one that is ready and able to be their buyer."
No. 2: Do some neighborhood research. This entails looking around the neighborhoods one might consider, going to open houses, getting a personal perspective as to how expectations balance with what one starts to see online or by touring open houses. "Then be grounded," said Thoeming. "You will find out all too soon that your budget might not buy you what you were hoping for. But ownership, if you are staying for at least two years, is far better than burning up $1,400 or more a month in rent."
No. 3: Find a good agent. Thoeming also suggests finding a good agent and becoming that agent's client through a "buyer's brokerage" contract. "Look for referrals from friends or family, talk to agents you might meet at open houses or by calling companies, and let them go to work for you," he said. "In a market such as Denver's, by the time the sign goes up in the yard there could already have been an offer or several offers made. A good agent can help get you in the door as one of the first to see the home."
About Jim Thoeming
Communication, personal service and attention to detail are the hallmarks of Jim Thoeming's exceptional brand of real estate service. During his 40-plus years in real estate, Jim has watched Denver neighborhoods change, mature and grow, and uses that real-world knowledge to keep his clients on the cusp of what's truly happening now. For more information, please call (303) 331-4529, or follow him on Facebook. The RE/MAX of Cherry Creek office is located at 3773 Cherry Creek North Drive, Suite 801, Denver, CO 80209.
About the NALA™
The NALA offers small and medium-sized businesses effective ways to reach customers through new media. As a single-agency source, the NALA helps businesses flourish in their local community. The NALA's mission is to promote a business' relevant and newsworthy events and achievements, both online and through traditional media. For media inquiries, please call 805.650.6121, ext. 361.