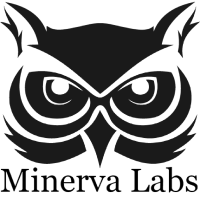 Minerva brings in experienced industry leaders Lenny Zeltser and Steve Dickson as Advisory Board Members
Tel Aviv, Israel (PRWEB) May 04, 2016
Minerva, the only anti-malware solution to prevent targeted attacks without the need for prior detection, today announced two important additions to their team. Lenny Zeltser, a leading expert on combatting malware threats and Steve Dickson, former VP and GM with Dell Software Group, will be joining Minerva's advisory board.
The additions follow Minerva's exit from stealth mode earlier this year and award winning debuts at both Cyber Tech 2016, where it was named "most innovative startup in the Israeli cyber security space," and hub:raum, where Minerva took home the prize for "most promising and innovative startup." These awards, which reflect the quality of Minerva's patent pending technology and the new paradigm it is creating in the industry, led to the interest from industry leaders wanting to get involved.
"Minerva as a product is unique, effective and world class, and with these additions to our team, we've strengthened a group of people that are the same way," said Minerva's CEO & Founder Eddy Bobritsky. "This brain trust of leading industry figures like Lenny and Steve will not only benefit Minerva, it will benefit enterprises with better, more innovative protection."
Lenny Zeltser brings with him years of experience as a business and tech leader in information security. As a product management director at a Fortune 500 company, he heads the software and services group that address customers' data protection needs. Earlier, Lenny Zeltser led the enterprise security consulting practice at a major cloud services provider. He also trains professionals in digital forensics and incident response at SANS Institute. In addition, he is a Board of Directors member at SANS Technology Institute.
"In the ever-changing landscape of cyber threats, enterprises seek new ways of protecting systems from intrusions. It's exciting to see Minerva addressing this need with a truly innovative way of keeping adversaries and their malicious software at bay," said Lenny Zeltser. "I'm glad to have this opportunity to bring my experience to an incredible product and team."
Steve Dickson previously led the Windows Management business within the Dell Software Group. Prior to this role he served as SVP and GM of the Windows Management business unit at Quest Software, which was acquired by Dell in September 2012. Other positions he's held during his tenure at Quest include SVP Products and Worldwide Marketing at Quest Software, Vice President of Worldwide Sales for Microsoft Management Solutions, and Vice President of Sales for the Western Region.
"With Minerva I immediately saw a team that developed a product which is ready and worthy of scaling up fast and I'm excited to be able to lend my experience overseeing product and growth on a massive scale to help Minerva do that," said Steve Dickson. "Ultimately, this is about eliminating or reducing the risk from evasive malware so customers can focus on their core business".
About Minerva Labs
Minerva is the only anti-malware solution to prevent targeted attacks without the need for prior detection. Rather than waiting for attacks to happen, Minerva's Environment Simulation Platform creates an environment in which malware refrains itself from execution. Exiting from stealth in January 2016, Minerva's team have almost 50 years of combined cyber security experience. In the two months since exiting stealth-mode, Minerva was announced as the Most Innovative Startup in the Israeli cyber security space at CyberTech and as the Most Innovative and Promising Startup at hub:raum Cyber Security Bootcamp in Berlin. http://www.minerva-labs.com/