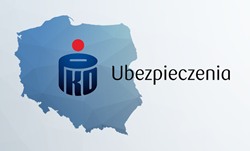 Being able to meet changing customer demands with flexible products is an important competitive factor in today's fierce market place, says Danuta Gołaszewska, Chief Operational Officer of PKO Ubezpieczenia.
Copenhagen (PRWEB UK) 5 May 2016
PKO Ubezpieczenia is launching a universal modern financial products portfolio to PKO Bank Polski customers. The TIA Solution serves as the platform for managing a full range of insurance products including product definition, policy administration and claims management.
The system implementation was possible thanks to the collaboration between TIA Technology and Sygnity S.A. Sygnity was responsible for the overall system implementation including localization of the TIA solution to the needs of the Polish market and individual customer requirements.
Experience and trust is key
Implementing new insurance systems is complex and not a decision companies take lightly. That's why strong relationships and a solid track-record are essential. PKO Ubezpieczenia has worked in direct co-operation with TIA's Engagement Manager as well as with Marek Przybysz, TIA CEE Sales Director operating daily in Warsaw. Both have been instrumental in successfully launching the implementation project. TIA's Engagement Manager and local support continue to be a part of the ongoing relationship after go-live.
"Our decision to go with TIA was the result of a careful selection process among both international and local solution vendors", explains Maciej Kloze, Chief Information Officer, PKO Ubezpieczenia. "The successful implementation project has proved the decision right. I am very proud that the team delivered on all parameters: on time, on budget and with-in scope."
The TIA Core Solution will enable PKO Ubezpieczenia to:

Support the growth strategy of PKO Bank Polski by expanding existing banking customer relations and achieving a higher market share for insurance products.
Effectively provide insurance products both independently and in tight integration with banking products
Get new insurance products faster to market due to the flexible and highly configurable product definition functionality in TIA
Fast time to market for innovative products
"TIA supports our strategic business objectives in such a way that we will be able to bring new and innovative products faster to market and in close alignment with the PKO Bank Polski architecture and regulatory requirements" says Danuta Gołaszewska, Chief Operational Officer of PKO Ubezpieczenia.
"PKO Ubezpieczenia benefits from TIA's integrated end-to-end core insurance platform having strong flexibility for creating new products fast to market for an unlimited range of various product lines," says Marek Przybysz, CEE Sales Director of TIA Technology.
"Congratulations to PKO Ubezpieczenia for launching their new insurance business successfully. TIA is proud to be serving as the platform for PKO's ambition to become a leader within their segment of bancassurance, selling insurance products through the bank", says Anders Rosenbeck, VP of Professional Services in TIA Technology.
"We are pleased that Sygnity was a part of the team, which delivered a significant implementation project within a very short time frame. We trust that the collaboration between PKO Ubezpieczenia, TIA Technology and Sygnity looks promising for the future and will result in further projects."- says Roman Durka, Vice-President of the Management Board of Sygnity S.A.