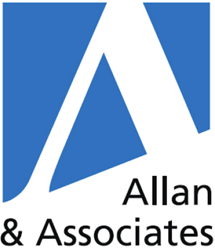 Our aim is to help manage the space between formulating a plan or a journey and its satisfactory resolution. This means providing context, actionable information and advice to our clients in order to help them operate. Bradley Allan, CEO of A&A
(PRWEB UK) 4 May 2016
Commercial risk intelligence and forecasting is an industry that has long been dominated by large British and U.S. concerns. Now, there is a new player – this time from the dynamic East.
Hong Kong's Allan & Associates (A&A), a leading security and crisis management consultancy, has launched an updated range of advisory and analysis services that offers a fresh perspective on global risks.
The A2 Global Information Service provides a spectrum of indicators, maps and warnings to alert its clients to events that could disrupt, compromise or endanger their commercial interests and personnel. It offers advice on how to mitigate these threats, in both the immediate and strategic outlook, drawing on the many decades of experience of A&A's senior staff.
"Our aim is to help manage the space between formulating a plan or a journey and its satisfactory resolution," said Bradley Allan, the CEO of A&A. "This means providing context, actionable information and advice to our clients in order to help them operate in often complex and unfamiliar business environments."
Accessed online and delivered via a mobile app, A2 Global produces daily security alerts and briefings to accompany its detailed analyses of business, political, travel and security-related scenarios in almost 300 countries and cities where expatriate staff live, work and travel.
"In an increasingly litigious world, all companies need to be aware of the dangers posed by the less obvious and often seemingly remote threats to their employees and shareholders. Due diligence is now a recognised corporate responsibility, but the failure to meet duty of care obligations is the new asbestosis - omissions that can haunt a company for decades if not recognised and mitigated at source." Gavin Greenwood, Director A2 Global
ENDS
For information about A2 Global or any of Allan & Associates' protective security services, please contact Mitch Heron, Head of Information Services, via mheron(at)allan-assoc(dot)com or +44 (0) 20 523 5393.
Allan & Associates is a Hong Kong-based security consultancy providing protective services to organisations operating in volatile environments throughout the world. Founded in 2006, we are independent and privately owned with offices in Hong Kong, London, Singapore and Washington DC. Allan & Associates provides a range of services including threat assessment, site evaluation, commercial investigations, crisis management, and, through our A2 Global intelligence service, advisory alerts and strategic forecasting. Our personnel are drawn from the military, academia, journalism and commerce, affording us a four-dimensional perspective on emergent threats and how to mitigate them.