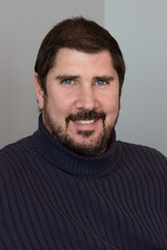 We're looking forward to building an ongoing relationship with local nonprofit organizations, beginning with Humble Design.
Auburn Hills, Michigan (PRWEB) May 05, 2016
Humble Design: A Fresh Start for Families in Need
A bed with soft blankets. A kitchen stocked with cookware. Children's rooms with toys and books. While most Americans consider these items basics, there are many women and children who go without such simple essentials. Humble Design co-founders Treger Strasberg and Ana Galofre-Smith recognized that furnishings for the new household were missing from the continuum of care for recently homeless women and children, and created their organization to address that gap.
Families leaving Detroit-area homeless and domestic violence shelters are hopeful, but the reality can be disillusioning. Galofre-Smith describes the situation: "A mother and her children leave the shelter with just one suitcase each, and have used all their resources to get an apartment. There is nothing to cook with and nowhere to sit together to eat. The family shares fast food on the floor, and sleeps together on piled up coats and clothing. Without a true home, what incentive is there to stay out of a shelter, where at least her kids were sleeping on cots and hot meals were provided?"
Enter Humble Design. From its 12,000 square-foot warehouse in Pontiac, Mich., Humble Design furnishes an average of 3 homes per week, and 156 per year. It's quite an accomplishment, and a steady stream of assistance is needed to cover the hard cost of $2,500 per home. With just a handful of employees, Humble Design relies on individual volunteers as well as service-oriented companies like E7 Solutions that donate time, materials and money.
And what they do with their resources is something like magic, which they describe as "Extreme Makeover on a dime". Humble works with the head of the household, who is referred by other agencies and has a caseworker, and begin by meeting to gather information. Volunteers go to the warehouse to pick up items carefully chosen for the family by Humble's designers, each room's decor and color palette thoughtfully planned out from custom artwork to towels. Then, on to the home. While the family is away, the team begins by cleaning. Volunteers unpack boxes in each room: cookware for the kitchen, a fully set table with seating for family and friends, age-appropriate toys and books for the children's rooms, decorations for the living areas, new beds and coordinated bedding. These are things that make a house a home, and give people a sense of pride. When the family arrives, the volunteers get to meet and congratulate them on their new home.
This attentive care makes a difference. "99% of Humble Design families stay out of the shelters," according to Strasberg.
E7 Solutions "Seasons of Giving" Sponsorship
This year, E7 Solutions is establishing a Seasons of Giving sponsorship, and has chosen to join Humble Design as its first partner. Since being founded by CEO Edmond Delude in 2008, E7 Solutions has enjoyed tremendous growth. As an entrepreneur, Delude knows that sustaining any organization takes fierce determination and a lot of continuing support. He has established the sponsorship to give back to the community in a meaningful way. The Seasons of Giving sponsorship enables the E7 Solutions team to enjoy the rewards of volunteer service, and extends the relationship beyond just one event. "We're looking forward to building an ongoing relationship with local nonprofit organizations, beginning with Humble Design," says Delude.
In March, a E7 Solutions group attended the Humble "Beauty Within" Luncheon. In coming months, E7 has committed to a "Move Day" Sponsorship, a "Gigs for Digs" Bronze Sponsorship and a Family Holiday Basket for the "Move Day" family. The total sponsorship in 2016 will exceed $6,000.
E7 Solutions is delighted to contribute to Humble Design, as the excellent community services they provide resonate with the E7 Solutions core value of Continuous Improvement. "We at E7 feel fulfilled when we help others improve in some way. We believe that great design inspires everyone, whether it's software or home interiors. The partnership with Humble is an ideal one. They do amazing work helping families with a fresh start," says Delude.
About E7 Solutions
An emerging leader in software development and technical consulting services, E7 Solutions helps businesses work smarter through targeted technology solutions. Already well-established in the automotive industry for diagnostic software and data expertise, E7 Solutions is continuing to diversify its client base among other industries. E7 Solutions is based in Metropolitan Detroit, Mich. For more information, visit e7solutions.com or follow E7 Solutions on Twitter @e7solutions.