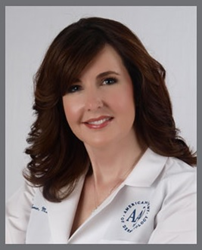 Dallas, Texas (PRWEB) May 04, 2016
May kicked off with Melanoma Monday, a multi-agency effort to raise skin cancer awareness in people across the United States. Dermatologist Dr. Ellen Turner is encouraging her patients, as well as residents all around Dallas, Cleburne, Irving, and Plano, to heed dermatology experts' advice and focus on skin safety and health now and in the future.
The dermatology-specific awareness month ends with "Don't Fry Day," established as the Friday before Memorial Day, known as the unofficial kickoff of the summer season.
Since warm, sunny days encourage outdoor activity, late spring and summer can be filled with opportunities for prolonged exposure to ultraviolet radiation, which causes tans and burns. From a dermatology perspective, neither are good for skin, which is damaged by the energy that can lead to dehydration, increased breakdown of collagen and other beneficial components, premature signs of aging, and more serious health consequences.
From a cosmetic perspective, fine lines and wrinkles from sun damage and repeated squinting in the light can develop along with darker pigmentation known as sun spots. Health-wise, ultraviolet radiation can damage cells and start abnormal growth that indicates one of several possible types of skin cancer: slow-growing basal cell skin cancer, squamous cell skin cancer, and the particularly dangerous melanoma. Since there are many spots and lesions that resemble skin cancer but may be benign (and vice-versa), it is important to schedule yearly dermatology checkups, and to bring suspicious moles or other marks in for examination by a dermatologist on an as-needed basis.
While early detection is quite effective when it comes to preserving health and life, dermatology experts agree that prevention is the best way to avoid skin cancer. People of all ages are encouraged to stay in the shade or wear hats and clothing that blocks their skin from sun exposure and to properly and regularly apply sunscreen of a sufficient strength.
Dermatology experts like Dr. Turner also caution people that water is a very reflective surface that can add to the impact. Also, ultraviolet light passes through clouds, so even overcast days can cause damage. Sunscreen should be worn any time someone goes outside during the day, no matter what the sky looks like or what time of year it is.
To learn more of what a Dallas and Plano-area dermatology expert recommends for keeping skin healthy in the sunny summer, contact dermatologist Dr. Ellen Turner by calling (214) 373-7546. Patients can also visit dermofficedallas.com to learn more about her three dermatology-focused office locations in Irving/Baylor and Cleburne.