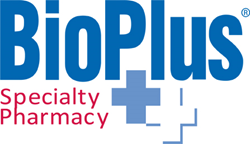 Altamonte Springs, FL (PRWEB) May 03, 2016
BioPlus Specialty Pharmacy (BioPlus), one of the nation's leading innovative specialty pharmacies, will be represented at the 2016 Asembia Specialty Pharmacy Summit held May 2-6, 2016 at the Wynn & Encore in Las Vegas. The Asembia Summit is the largest U.S. health care conference for the specialty pharmacy industry, with thousands of pharmacy providers, pharma/biotech manufacturers, payers, drug wholesalers, and other specialty pharmacy stakeholders attending this 12th annual event.
"At last year's summit we introduced our IRIS Insights dashboard which gives real-time data access to prescribers and payers; this technology helps optimize patient outcomes at the most efficient cost. This year at the summit, we're introducing our new BioPlus Health website and mobile app to empower both patients and prescribers by putting health care in their own hands," says Elvin Montanez, Pharm.D., BioPlus' Chief Operations Officer. Dr. Montanez will also be participating in a panel during the summit on the topic "Oncology Pipeline: Who Will Pay for It?" discussing health care economics as it relates to oncology medication development.
"We know how important it is for patients to get the medications they are prescribed quickly and easily. This is why BioPlus ensures a quick turnaround for referrals with our 2-Hour Patient Acceptance Guarantee, along with our 'Same Day PA' promise for prior authorizations," says Sharon Ferrer, VP of Pharmaceutical Relations for BioPlus. "In addition, our expertise and extensive relationships with limited distribution manufacturers means that prescribers can get the medications to their patients that they deem best for each patient," she adds.
About BioPlus Specialty Pharmacy
BioPlus Specialty Pharmacy is the first specialty pharmacy to introduce a two-hour turnaround from referral to patient acceptance. BioPlus... Where healing begins in 2 hours. Our company celebrates 27 years of innovative excellence in specialty pharmacy, working closely with payers and the pharmaceutical industry, as well as with prescribers to get prompt treatment for patients, and directly supporting our patients nationwide to achieve optimal health outcomes. Our proprietary web tool Tap App connects prescribers to the pharmacy by bringing the pharmacy chart into the doctor's office with real-time specialty pharmacy information and treatment monitoring.
BioPlus provides a complete range of specialty services, including for hepatitis C, multiple sclerosis, cancer, bleeding disorders, and other complex, chronic conditions. BioPlus, a privately-held, pharmacist-owned company based in Altamonte Springs, Florida, is accredited by URAC, VIPPS, and the Accreditation Commission for Health Care (ACHC).
For information: http://www.bioplusrx.com or
Contact: info(at)bioplusrx(dot)com
Phone: 1-888-292-0744
###