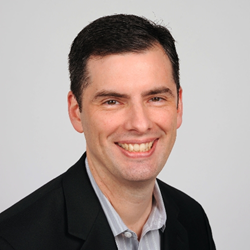 Yorba Linda, CA (PRWEB) May 03, 2016
SELEX(systematic evolution of ligands by exponential enrichment) is a process that selects DNA or RNA from a random library of sequences depending on their attraction for a target molecule. These high-affinity ligands—called aptamers—could potentially be used as drugs or diagnostic agents. SELEX selection is commonly performed using filters, panning, or affinity chromatography separations. However, these traditional approaches have downsides. Frequently, eight to 15 selection rounds are needed before a meaningful fraction of the pool demonstrates affinity for the target, and they may trigger the prospect of selecting for non-specific binders with affinity for the stationary support.
SCIEX is sponsoring a new, free educational webinar, "CE-SELEX: Isolating High Affinity Aptamers Using Capillary Electrophoresis," which will discuss a SELEX procedure that employs capillary electrophoresis to perform selections (CE-SELEX). In this procedure, a random sequence DNA library is incubated with the target in an injection vial. The mixture is injected onto the capillary, and a separation voltage is applied. The size or charge of DNA with affinity for the target changes upon binding the target, and inducing a mobility shift, which allows binding and non-binding sequences to be collected into separate vials. Binding sequences are PCR-amplified, generating a new pool for further rounds of enrichment. An important advantage of CE-SELEX results from the high-efficiency, high-selectivity separations characteristic of CE, which enhances the rate of enrichment between rounds. Continuing education credits will be offered through the PACE system.
The speaker is Michael Bowser, PhD, professor of chemistry, University of Minnesota. The focus of Bowser group is advancing bioanalytical technologies used to study problems of biological and medical importance. Its key contributions include the development of microfluidic strategies for isolating aptamers (ie, CE-SELEX), the design and characterization of microscale free-flow electrophoresis devices for high-speed monitoring and microscale purification, and introduction of in vitro microdialysis, a technique that allows high-speed measurements of chemical release/uptake in cellular systems. Applications of particular interest include adipocyte signaling in obesity, aptamers that facilitate cell delivery, and high-speed multidimensional separations.
The free webinar, hosted by LabRoots, will be presented on June 2, 2016, at 8 am PT/11 am ET.
For full details about the event, obtaining continuing education credits, and free registration, click here.
About SCIEX:
SCIEX, a Danaher company, helps to improve the world by enabling scientists and laboratory analysts to find answers to complex analytical challenges. The company's global leadership and world-class service and support in the capillary electrophoresis and liquid chromatography-mass spectrometry industry have made it a trusted partner to thousands of scientists and lab analysts worldwide who are focused on basic research, drug discovery and development, food and environmental testing, forensics, and clinical research.
About LabRoots:
LabRoots is the leading scientific social networking website and producer of educational virtual events and webinars. Contributing to the advancement of science through content sharing capabilities, LabRoots is a powerful advocate in amplifying global networks and communities. Founded in 2008, LabRoots emphasizes digital innovation in scientific collaboration and learning, and is a primary source for current scientific news, webinars, virtual conferences, and more. LabRoots has grown into the world's largest series of virtual events within the Life Sciences and Clinical Diagnostics community.