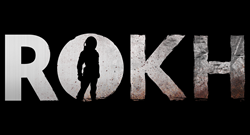 (PRWEB) May 05, 2016
Production company Darewise Entertainment and independent videogame developer Nvizzio Creations, announced today the launch of a Kickstarter campaign for ROKH, a multiplayer persistent survival sandbox game on MARS, where players are challenged to overcome the red planet hostile environment by working together to manage their resources to fight against extreme weather conditions, an unbreathable atmosphere and intense radiation.
Developed for the PC platform, the game is scheduled for release on Steam early access in September and designed for a complete immersion into a cold and dry land harboring a wealth of resources that pioneering colonists can extract and exploit. The ambitious exploration of the 150 square miles map based on data collected by NASA, offers breathtaking vistas setting the stage for settlers to aim for self-sufficiency and develop their own life support systems and economy.
"Darewise Entertainment is dedicated to deliver an innovative and original futuristic sandbox survival experience using the expertise of a team composed of industry veterans with AAA expertise." says Benjamin Charbit, CEO of Darewise Entertainment. "With the help of Nvizzio Creations, we have built a best-in class development team and the Kickstarter campaign will reinforce our commitment to the gaming community all the way to the release of Rokh in September."
Darewise are seeking an initial target of $117,000 (€100,000) to add to its own investment in order to complete the development of ROKH. In exchange for pledging to the project, backers can gain access to a variety of rewards including a digital copy of the game, a digital art book and original soundtrack and many community exclusive items for as little as $12 (€10).
For more details about the rewards and information about the kickstarter visit https://www.kickstarter.com/projects/darewise/138351345?token=fdaea1a0.
For more details about the rewards and information about the kickstarter visit:
http://kck.st/1X8UA3X
For the launch of the Kickstarter campaign, Darewise Entertainment has released two videos:

Kickstarter campaign launch trailer - Discover Rokh, the team behind it and our plan to shape the game with the community:
Learn the basics of Mars Survival with the first Rokh's training session. And stay tune for more...
For more information visit RokhTheGame.com. Like ROKH's Facebook page and follow it on Twitter @Rokhthegame for future news and updates.
About Darewise Entertainment:
Darewise Entertainment is a newly founded Executive Production company, formed by video gaming industry veterans. We create high potential entertainment concepts and partner with experienced studios to develop them. For more information, please visit http://www.darewise.com.
About Nvizzio Creations:
In early 2015, Nvizzio Creations spun off Funcom's game development teams, a studio behind the acclaimed games "Age of Conan" and "Secret World". The studio located in Montreal, Canada, is now working with some of the most innovative game publishers in the world, making iconic live games through creative design excellence, efficient execution and unparalleled attention to detail. For more information, please visit ww.nvizzio.com.