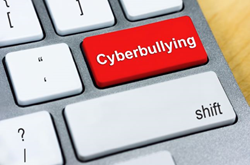 Anchorage, Alaska (PRWEB) May 05, 2016
If someone is cyber-bullied, what do they need to do?
Instead of immediately deleting the posts or hastily firing off an angry response, they need to act. They need the posts for evidence and to enable them to trace the cyber-bully. Before responding, they need to decide exactly what to say to halt and not inflame the cyber-bully.
Next, the target can enlist help, from the police, an IT professional, an attorney, the social media vendor or all of the above, or their employer, to trace the bully's IP address login. An attorney can subpoena the login and help the target get an immediate cyber-stalking injunction. Finally, close the door to block further posts.
What leads others to cyber-bully?
The Internet empowers bullies, given its reach, its promise of anonymity and the lack of consequences.
What should you do if you witness bullying that's not directed at you?
According to the Workplace Bullying Institute, an estimated 28.7 million individuals witness bullying. The witness has an important role. Silence sends a message to bullies, that the witness fears the bully, or sanctions the bully's actions. Silence speaks volumes to the target as well. It says that the witness is willing to stand aside, and out of protection for the witness or tolerance toward bullying, doesn't care enough to intervene. Witnesses who speak up send the message that they don't tolerate bullying and don't fear the bully. Most workplace bullies bully at least five individuals.
Is bullying illegal?
Mainstream thought is that bullying isn't illegal in 49 of the 52 states, unless it crosses the line into criminal assault, discrimination, or retaliation against whistleblowers or those who act to protect their right to engage in protected activities.
Governing bodies in California and Utah have passed legislation making bullying illegal. Bullying is illegal in public agencies in Tennessee.
In my book, Beating the Workplace Bully, I interviewed several attorneys with who argued that bullying may be illegal because it violates public policy or the covenant of good faith and fair dealing.
The Growth Company, Inc. is a Human Resource Management consulting firm specializing in soft skills training, facilitation and mediation as well as investigations, coaching and manual/policy write ups and re-writes. Established in 1978, The Growth Company, Inc., is one of the longest lasting consulting firms in Alaska. For further information about The Growth Company or Dr. Lynne curry, click here or visit http://www.thegrowthcompany.com
The Growth Company also hosts the Workplace Coach Blog, where Dr. Lynne Curry and other HR professionals post about everyday situations that a manager or supervisor may come across. They provide insight on how to approach and handle these situations.
Order your copy of Beating The Workplace Bully here! *enter "Bully Book" in the comments at time of purchase.