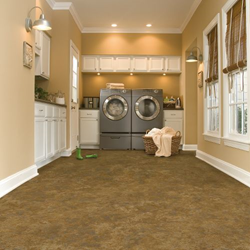 As a benchmark of quality, recognition from Consumers Digest underscores the design, durability and performance of our innovative flooring lines.
Lancaster, Pa. (PRWEB) May 11, 2016
Armstrong Flooring, the leading and most trusted brand in flooring, is proud to announce that four of its products in the engineered hardwood and vinyl categories received the prestigious Consumers Digest® Best Buy™ Rating. The company is the only flooring manufacturer to have four of its products recognized with individual awards, including a clean sweep in the vinyl flooring category.
Products recognized by Consumers Digest as "Exceptional Value" are Performance Plus™ Hardwood (in the engineered wood category), Duality™ Premium Plus vinyl and StrataMax™ Better and Best sheet vinyls. The Consumers Digest Flooring 'Best Buy' recipients are selected based on quality of construction, range of style options and exclusivity of species or design.
"Consumers Digest was founded on the premise of arming consumers with the knowledge needed to buy with confidence," said Joe Bondi, Senior Vice President-North America Residential. "We are honored that our products have been recognized by this trusted organization, and that they are held in high regard by its readership. As a benchmark of quality, recognition from Consumers Digest underscores the design, durability and performance of our innovative flooring lines."
Selected as a 'Best Buy' in the engineered wood category, Performance Plus, made in the USA, is an acrylic-impregnated engineered hardwood offering superior durability and dent resistance over traditional hardwood. It is available in high and low gloss options.
In the vinyl category, Duality Premium Plus flooring is a repeat 'Best Buy' selection delivering the best combination of features and warranty among vinyl flooring, according to Consumers Digest. The innovative vinyl sheet flooring has a fiberglass structure for ultra-durability and 3D visuals for cleaner, sharper patterns, improved color clarity and improved embossing.
StrataMax high-performance vinyl flooring was named a 'Best Buy' thanks to its strong warranty and its resistance to rips, tears and gouges. Both the Better and Best collections feature a base layer with 70% stone content that holds the floor down and adds durability. StrataMax can be quickly installed as a floating floor without adhesives.
For more information, visit ArmstrongFlooring.com.
###
Disclaimer: The Best Buy Seal and other licensed materials are registered certification marks and trademarks of Consumers Digest Communications, LLC, used under license. For award information, visit ConsumersDigest.com.
###
About Armstrong Flooring, Inc.
Armstrong Flooring, Inc. (NYSE: AFI) is a global leader in the design and manufacture of innovative flooring solutions that inspire spaces where people live, work, learn, heal and play. Headquartered in Lancaster, Pa., Armstrong Flooring is the #1 manufacturer of resilient and wood flooring products across North America. The Company safely and responsibly operates 17 manufacturing facilities in three countries and employs approximately 3,700 individuals, all working together to provide the highest levels of service, quality and innovation to ensure it remains as strong and vital as its 150-year heritage. Learn more at http://www.armstrongflooring.com.