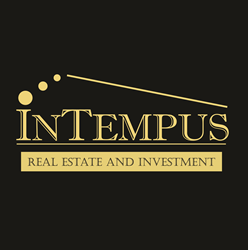 San Jose, CA (PRWEB) May 06, 2016
Intempus Realty, a Property Management and real estate investment company located in Silicon Valley, has acquired A+ Property Management, a property management company which specialized in the high-end markets of Sunnyvale, Mountain View, Palo Alto and Los Altos. Intempus Realty opened their business in 2004, and this was the first of what could be many company acquisitions in the area.
Michael Khesin, CEO and Principal Broker of Intempus Realty, stated "This acquisition will establish our presence and help get our name out in a highly competitive market. We were fortunate to complete this acquisition with such a highly respected and professional company as A+ Property Management. The reason why A+ chose to pass on their 30+ years-worth of quality relationships to Intempus was because our two companies offer many similar customer-centric approaches when it comes to Property Management and the highest quality level of service. At this point we are fully integrated and streamlined to handle the increased workload."
Because of this acquisition, as of May 1st 2016, Intempus has been able to expand greatly in the Mountain View / Los Altos and Palo Alto areas and grow its Property Management portfolio in Peninsula by 25%. Due to successful expansion, Intempus has also restructured its Property Management team and allocated dedicated professionals who specialize in these geographies. That in turn, provided real time, high quality and cost efficient service to their customers. As a result, Peninsula clients can now benefit from additional savings and discounts offered by Intempus. Intempus is using this successful acquisition to signal long-term commitment to their clients, as well as illustrate their capabilities of handling such growth.
Intempus Realty plans on continuing the growth of their business through referrals, as well as through additional acquisition opportunities. Their goal is to continue penetrating high-end markets and provide an exceptional level of service to all of their customers.
ABOUT COMPANY:
Intempus Realty is a Property Management and Investment company founded in 2004, located in San Jose, CA. Their business units include: Property Management; Maintenance; Buyer/Seller Representation; Investment Advisory. They are experts at maximizing rental income, and evaluating upside investment opportunities. Their property management division has been growing steadily along with their transaction side of the business as it regularly completes $40 Million in transactions per annum.
Please direct all questions to:
info(at)intempus(dot)net
(408) 564-8000