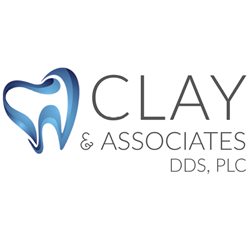 "Dentistry for today's family and lifestyle is our goal with the design, staff and services our new clinic offers," states Dr. John Clay. "The building and equipment play a very important part but it is our staff that I am proudest of."
(PRWEB) May 05, 2016
The new clinic location for Clay and Associates DDS, PLC is accepting patients at 1905 North 15th Street and will be hosting an Open House for the public on May 10th from 5 pm to 7 pm. During the Open House, the public will be able to tour the new clinic, learn more about the state of the art dental equipment, meet the staff and dentists along with enjoying refreshments.
The fully modern office boasts 12 treatments rooms along with CariVu digital imaging, AcuCam real time photos, Solaris Sterilization Centers, and related equipment.
Features of the new clinic include amenities designed entirely for the patient's comfort. Massage chairs, overhead TV's and even warm paraffin hand treatments will be available.
Not to overlook the younger patients, visitors will see a children's area designed specifically for them. This playful area has built-in games on both the floor and the walls.
The public will also be able to meet Dr. Hilary Reynolds and Dr. Nan Bates as new members of the Clay and Associates DDS, PLC dental staff. Dr. Reynolds is a pediatric dentist and is currently seeing patients at the new clinic. Dr. Bates will be joining in July when extended hours will be offered to the patients to better fit busy work and family schedules. Dr. Jordan Moffitt is also currently working at the clinic while he is preparing to open his new location later this year in Eagle Grove.
Greeting guests will be Chris Soules, The Bachelor and an Iowa farmer. Chris also has ties to the Fort Dodge community as he attended Iowa Central Community College along with playing football there. Guests are invited to bring their camera as Chris will be available for photos.
"Dentistry for today's family and lifestyle is our goal with the design, staff and services our new clinic offers," states Dr. John Clay. "The building and equipment play a very important part but it is our staff that I am proudest of."
Clay and Associates DDS, PLC is located at 1905 North 15th Street, Fort Dodge, IA. For additional information you can call 515-573-7601, find them online at http://www.johnclaydds.com, and email them at info(at)johnclaydds.com. Everyone is invited to follow John and the staff on Facebook, Twitter and LinkedIn.