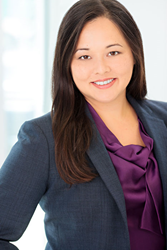 Chesapeake, VA (PRWEB) May 03, 2016
Dr. Karen Parvin, an experienced dentist in Chesapeake, VA, and her team at Coastal Smile Design were pleased to once again volunteer recently at Tallwood Elementary School as Partners in Education with the Virginia Beach Public School System. As part of the program, Dr. Parvin and her team helped educate students about maintaining proper oral health and all that it entails. This is the second year that Dr. Parvin and her team have volunteered at the school, and students were eager to take part in the program.
Approximately 300 2nd, 3rd and 4th grade students were able to participate in the program that Dr. Parvin presented. They learned about how nutrition can impact oral health, what basic home care should involve every day, and how going to the dentist in Chesapeake, VA, regularly can help keep the mouth and body healthy. They also learned what practices can help them avoid potential problems like cavities, gum disease and other common issues that many pediatric dentistry patients face. Students were able to further their knowledge and understanding with the help of hands-on activities that were designed to make maintaining good oral health practices both easy and fun to do. Each student left the program with an oral care kit, complete with everything they would need to use on a daily basis to ensure that their teeth and mouth remained in top condition.
The success of Dr. Parvin's team at Tallwood Elementary School is not surprising because of how they approach pediatric dentistry and preventative care at their office. Young patients are often given fluoride treatments and sealants to help protect their teeth. However, Dr. Parvin loves to help educate her patients on how to adopt good oral health habits while still young, so they can maintain a great, healthy smile for a lifetime.
Parents who are in search of a dentist in Chesapeake, VA, who practices pediatric dentistry are invited to contact Dr. Parvin's office to schedule an appointment for their children. New patients can call (757) 214-6585 or visit the doctor's website for additional information.
About the Doctor
Dr. Karen Parvin is a general dentist offering personalized dental care to patients in Chesapeake, VA. Dr. Parvin and the entire Coastal Smile Design team take pride in offering individualized, compassionate care to each patient with the latest dental advancements. Coastal Smile Design was voted the Virginian-Pilot's Best Dentist of Chesapeake in 2015. Dr. Parvin is a Navy veteran who has completed hundreds of hours of continuing education courses and was awarded a Fellowship in the Academy of General Dentistry. To learn more about Dr. Parvin or the services offered at Coastal Smile Design, please visit their website at http://www.coastalsmiledesign.com or call (757) 214-6585 to schedule an appointment.