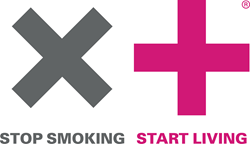 Instead, the Kerry Gaynor Method provides those with the desire to quit just what they simply ask for; help.
Los Angeles, California (PRWEB) May 04, 2016
With the stamp of approval from the United States Congress, the American Association for Cancer Research (AACR) honors the month of May as National Cancer Research Month. According to the American Cancer Society (2016), this year will bring close to 1.6 million new diagnoses of cancer with predications of one in four Americans dying as a result.
With numbers as influential as such, it is important to recognize preventable measures that can be implemented to aide the lives of both men and women from being threatened by one of the most fatal health risks in the country. The reduction of tobacco usage is regarded as the predominant factor in maximizing cancer prevention. According to reports, lung cancer is the leading cause of cancer death among both men and women. More than 80% of those deaths are directly linked to smoking, a practice that is completely avoidable (BeTobaccoFree.Gov 2016).
A vast majority of adult cigarette smokers, close to 70%, express a desire to end their probable fatal practice (CDC 2016). Thankfully, there are numerous ways Americans can unlearn the compulsion to smoke and one of them is the Kerry Gaynor Method, which has revolutionized the way to fend off tobacco cravings for more than 30 years. Created by notable hypnotherapist Kerry Gaynor, the Kerry Gaynor Method is an easy, in-home DVD program that has become a doctor recommended celebrity go-to for abandoning the smelly habit.
With an effective success rate, the Kerry Gaynor Method looks to not lead tobacco users to e-cigarettes as an alternative, which can be marketed to suggest that they are a healthier substitute. However, research reflects that the FDA has not approved such method as being a safer option for choosing (American Lung Association 2016). Instead, the Kerry Gaynor Method provides those with the desire to quit just what they simply ask for; help.
The talk throughout the month may center around cancer research and all that can be done to to prevent further cases but what is widely known is how much ceasing a daily habit can contribute to an astounding number of saved lives, something the Kerry Gaynor Method has been doing for decades.