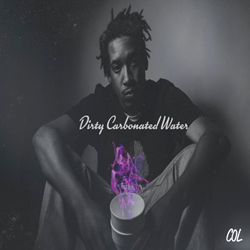 Oklahoma City, OK (PRWEB) May 04, 2016
Today Coast 2 Coast Mixtapes announce the release of the "Col@ - Dirty Carbonated Water" by Col@. The Mixtape is currently available for streaming and download at http://coast2coastmixtapes.com/mixtape/col-dirty-carbonated-water
Sound Engineer: Mr.Sylk
Producer: Col@OnTheBeat and BeatzOnLock
Mixtape Cover and Design: J.R. Da Producer
A Young Artist From Oklahoma City; His Production Dirty Carbonated Water is his First Official Mixtape With A Trippy And Trap Music feel. Cola describes his music as the type that would make any listener want to go "Clubing", with "Bangers on here like, "D.R.U.G.S." And "Motivation".
The mixtape features 10 tracks, including those below:
01. Col - BluntedFt.T.NiseProd.ColOnTheBeat
02. Col - D.R.U.G.S.Prod.ColOnTheBeat
03. Col - MotivationHandsUpFt.SaviDProd.ColOnTheBeat
04. Col - CoStYouFt.RavageFt.BeatzOnLock
05. Col - NastyProd.ColOnTheBeat
06. Col - MemoriesFt.YikesProd.ColOnTheBeat
07. Col - O.G.Ft.T.NiseColOnTheBeat
08. Col - PeelTheSealColOnTheBeat
09. Col - TaxNProd.ColOnTheBeat
10. Col - CongratUHateFt.T.NiseProd.ColOnTheBeat
Col@ is currently seeking press opportunities, interviews, features, and more. Col@ can be reached at the following locations:
https://www.facebook.com/Colathatsyou/
https://www.youtube.com/user/rccola07
http://twitter.com/@ColaOnTheBeat
To download or listen to the new project, Col@ - Dirty Carbonated Water, please visit the Coast 2 Coast Mixtapes site at http://coast2coastmixtapes.com/mixtape/col-dirty-carbonated-water
About Coast 2 Coast Mixtapes: Coast 2 Coast Mixtapes are the most widely distributed mixtapes in the world, with over 100 million downloads/plays generated by over 300 volumes officially hosted by major artists. Coast 2 Coast has a solid reach in the new music industry with a digital magazine, DJ coalition, industry tips blog, yearly convention, and more. Coast 2 Coast Mixtapes represents a unique opportunity for artists of all urban genres, from major to indie. For more information, visit http://www.coast2coastmixtapes.com.