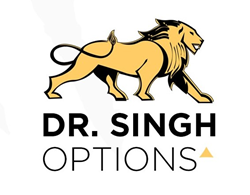 NYC, NY (PRWEB) May 10, 2016
Dr. Singh's research has provided a brand new direction for investors on Wall Street. He will hold a webinar where anyone can ask him questions. It will cover the following main topics:
How to make successful investments in the stock market whether it goes up, goes down or remains flat; How to receive the list of stocks that have 90%+ probability of moving up; Why most people lose money while trading options; When and how to enter & exit the market and some other topics of interest.
Dr. Singh was awarded a Ph.D. for his research in options strategies. His unique achievements did not come easy to him. He traded options for 35 years and at times over $100 million a month in his personal account. He authored 12 books including, "How 12 Investors Made Billions In Stocks" and "Stock Options - work 1/2 Hour A Day".
When asked how he came up with such a strategy, his reply was, "I wrote about 28 different strategies of trading stock options in my book. I have been wondering for years how to combine different strategies in a certain way so investors can be successful most of the time whether the underlying stock goes up, goes down or remains flat. This particular strategy is the result of my long cherished dream as it has a minimal risk of losing money."
Dr. Singh filed his research record of 7 years and 95% - 100% success rate with The U S Patent office.
Dr. Singh provides an options advisory service. He offers a guarantee to refund double the monthly fee back if any option traders lose money based on his monthly recommendations.
He provides free weekly tips through his Newsletter, a free book on options trading and free webinars. The next webinar is scheduled to be held on Thursday, May 12, 8:00 PM EST. He will discuss this strategy during the webinar.
Click here to register for the webinar. Seats are limited.