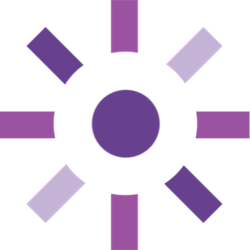 With Jane, we have gained greater control over the hiring process, and have improved our employer brand.
Philadelphia, PA (PRWEB) May 04, 2016
Jane, an innovator in talent acquisition, revealed today that it has effectively scaled its hiring-as-a-service™ solution to help Toshiba Business Solutions' sales managers improve their recruiting process and results.
Previously, sales managers at TBS's North Central Region were struggling to effectively recruit and onboard talented sales professionals. Attempts to work with external sales recruiters were unsuccessful, and the fees were exorbitant. That's when 12 offices from Massachusetts to Minnesota turned to Jane.
Jane's team rapidly mobilized and proceeded to:

Launch a discovery process with sales managers to profile what top producing salespeople in the organization look like with respect to knowledge, experience, skills, education, and personality traits.
Use the collected data and insight to re-write TBS's job descriptions.
Re-market open positions to attract qualified candidates.
Streamline and implement a best practice hiring process through Jane's cloud-based intelligent hiring software.
Equip sales managers with the right tools to make better hiring decisions, including sales assessment tests and customized scenario-based interview questions.
In less than 30 days, TBS's sales managers were engaging and interviewing a steady stream of qualified candidates, and had even begun onboarding new hires. Furthermore, after demonstrating initial success with sales positions, Jane began streamlining the hiring for other positions, such as field service technicians, billing specialists, sales administrators, administrative assistants, and managed print services specialists.
"By reworking our screening process, Jane helped our managers identify the best possible candidates which increases our chances for success," commented Tom Becker, Executive Vice President of Toshiba Business Solutions. "With Jane, we have gained greater control over the hiring process, and have improved our employer brand."
"The TBS team was outstanding to work with," commented Everett Reiss, COO and co-founder of Jane. "They clearly understood that attracting, engaging and onboarding the right talent was essential for their continued success and growth. We're proud that we were able to help TBS overcome their talent acquisition challenges, which traditional recruiting resources were unable to solve."
For additional information, contact support(at)janehires(dot)com or visit https://janehires.com.
About Jane
Through its hiring-as-a-service™ solution, Jane makes hiring simple, streamlined and successful by providing clients with a hiring assistant who handles everything from job descriptions, posting jobs, qualifying and scoring candidates, organizing the interview process, and much more. This specialized, cost-effective resource is supported by Jane's proprietary "behind-the-scenes" cloud platform that makes the end-to-end hiring process intelligent and efficient. The result is improved hire and retention ratios, reduced risk and cost, and more free time for founders, executives, and HR managers to focus on key priorities. Jane's monthly plans begin at $200.
Jane currently has offices in Philadelphia and New York City, and the company's clients include Mobiquity, Pop! Promos, and TEQ.