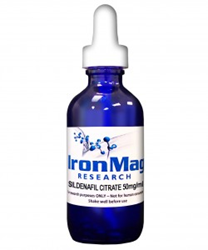 The lawsuit alleges that Viagra and Cialis are sold online to consumers with the disclaimer "for RESEARCH purposes ONLY" and "NOT for human consumption."
Las Vegas, Nevada (PRWEB) May 09, 2016
Tauler Smith LLP is seeking an injunction against nutritional supplement maker IronMag Research in Los Angeles Superior Court alleging they sold generic Viagra and Cialis over the internet under false pretenses. The lawsuit alleges the company called itself a "research chem" site. The lawsuit further alleges that defendants used a disclaimer that the drugs are "for RESEARCH purposes ONLY" and "NOT for human consumption" though the suit claims they were marketed by defendants to consumers for personal use on defendants' websites.
The underlying lawsuit was brought by a competing nutritional supplement company selling herbal male enhancement supplements. The lawsuit alleges that Defendants' sale of generic Viagra and Cialis damages the marketplace for herbal remedies.
False advertising lawyer Robert Tauler, Esq. of Los Angeles based Tauler Smith LLP pointed to the Complaint, which alleges that "contrary to Robert DiMaggio's various 'disclaimers,' IronMag clearly markets and advertises its products to consumers seeking to alter the structure and function of their bodies."
The case is currently pending in Los Angeles Superior Court, Nutrition Distribution v. Robert DiMiaggio and Iron Mag Research, et. al (Case No. BC617665).