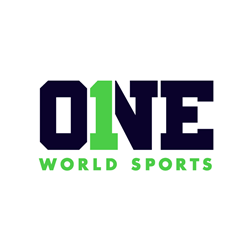 "The addition of ONE World Sports to our line-up emphasizes our continued commitment to bringing access to premium sports programming from around the world to our subscribers," said David Gandler, fuboTV CEO and co-founder
New York, NY (PRWEB) May 04, 2016
fuboTV (fubo.tv), the fast-growing virtual MVPD in the U.S., has announced that the service will now offer ONE World Sports as part of its channel line-up. ONE World Sports delivers live and exclusive coverage of top-tier sporting events from around the world.
"The addition of ONE World Sports to our line-up emphasizes our continued commitment to bringing access to premium sports programming from around the world to our subscribers," said David Gandler, fuboTV CEO and co-founder. "ONE World Sports adds even more great soccer content to fuboTV, along with a growing offering that includes a wide range of international sports."
Among the programming now available to fuboTV subscribers is live and exclusive coverage of some of the world's most popular sports including the England Cricket National Board matches, PRO Rugby, IIHF Ice Hockey World Championships, Kontinental Hockey League and the Chinese Basketball Association. ONE World Sports also features exclusive soccer club channel programming from Arsenal FC, Chelsea FC, FC Barcelona, FC Bayern Munich, Juventus FC, a NASL Game of the Week and all New York Cosmos home and away games.
"ONE World Sports continues to bring top sports and championship events like rugby, cricket, ice hockey and soccer from around the globe to a US audience," said Randy Brown, Executive Vice President of Distribution, ONE World Sports. "Our partnership with fuboTV enables us to expand our distribution with one of the top, emerging platforms catering to a young audience with substantial interest in our programming."
fuboTV offers its subscribers access to a bundle of TV channels that hold U.S. rights to major worldwide sporting events, including live soccer matches from more than half of the leading international soccer leagues and tournaments. English, Spanish and Portuguese content available also includes club videos, series, documentaries and more from a line-up that features Univision Networks, beIN SPORTS, GolTV and Benfica TV, as well as entertainment networks targeting millennials such as El Rey Network, Pivot and REVOLT.
About fuboTV
fuboTV is the fast-growing virtual MVPD in the U.S., bundling sports TV networks with entertainment content that complements its core offering. Officially launched in January 2015, it is one of the largest services of its kind, and the top provider of live streaming soccer in the U.S. Bringing subscribers access to linear channels from a growing line-up of content partners, fuboTV is available on desktops via http://www.fubo.tv; on Amazon Fire TV and Fire TV Stick; Android phones and tablets; Apple TV; Chromecast; iPad; iPhone; Kindle Fire; Roku; and T-Mobile's Binge On.
The company has raised a total of $20.6 million in funding to date. fuboTV closed a $4 million Series A round in August 2015, led by DCM Ventures and including I2BF Digital, LionTree Partners, Luminari Capital and Univision Communications Inc., as well as seed investments from Anthony Vinciquerra, former CEO of Fox Networks Group, and Blake Krikorian, co-founder of Sling Media. In February 2016, the company closed a $15 million Series B round led by Sky and 21st Century Fox and including DCM Ventures, Luminari Capital, LionTree Partners, Edgar Bronfman, Jr. (Managing Partner at Accretive LLC and former CEO and Chairman of Warner Music Group), Chris Silbermann (founding partner, ICM Partners) and David Stern (former NBA commissioner and member of the Basketball Hall of Fame).
About ONE World Sports
ONE World Sports is America's Network for Global Sports, producing best-in-class, captivating live sports content from around the world. With multi-platform capabilities and superior production quality, ONE World Sports is one of the fastest growing independent sports networks available throughout the United States. Currently available to more than 30 million homes nationally on cable, telco and satellite, ONE World Sports delivers live and exclusive coverage of some of America's most popular sports played professionally outside the USA -- basketball, baseball, golf and ice hockey -- plus sporting events with the largest global followings, including soccer and cricket. ONE World Sports is distributed through Verizon Fios, go90, DISH Network, Charter Communications, Sony PlayStation Vue, Cablevision's Optimum TV, Mediacom Communications, Google Fiber, Suddenlink, RCN and a growing number of systems through the NCTC. In addition, the network's mobile app, Watch ONE World Sports, features a live stream of the network for authenticated subscribers and on-demand content for all users. More information on ONE World Sports and its availability in particular markets can be found at http://www.oneworldsports.com or consumers can call their television distributor. Watch ONE World Sports is available in the Apple and the Google Play stores.
# # #
Media Contact:
Matt Biscuiti
The Lippin Group / NY
212-986-7080
matt(at)lippingroup(dot)com
Kevin Broderick
The Lippin Group / LA
323-965-1990
kevin(at)lippingroup(dot)com
Rachel Gary
ONE World Sports
201-615-9629
rgary(at)oneworldsports(dot)com