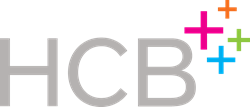 "Amy exemplifies a 'can do, I own it' mindset that helps drive brand engagement for clients," said Nancy Beesley, partner and CSO of HCB Health.
Austin, Texas (PRWEB) May 05, 2016
HCB Health, one of the nation's fastest growing independent healthcare advertising agencies, today named Amy Dowell associate partner and executive vice president of strategy, where she will be responsible for leading all strategic client consultation on brand positioning, campaign strategy, market development and brand launch strategy. Dowell will also lead a core team of strategic thinkers with therapeutic, digital and creative expertise.
"Amy has been with us since day one, and we wouldn't be where we are today without her," said Nancy Beesley, partner and CSO. "For the past 15 years, Amy has shown us that the best work comes when you gently nudge a client out of their comfort zone. In a hypercompetitive world, only healthcare brands that behave boldly will win. You can go big, or you can go home."
Dowell brings deep expertise in marketing medical devices, having led strategy for a broad spectrum of global healthcare technologies including Alcon, Medtronic, Covidien, Galderma, KCI (Acelity), Cochlear Americas, GORE Medical, Sound Surgical (Valeant), Lanx Spine (Biomet), Hollister Wound Care and CareFusion (BD).
"Amy exemplifies a 'can do, I own it' mindset that helps drive brand engagement for clients," said Beesley. "She challenges conventional wisdom in order to provide creative with a truly insightful framework from which motivating, behavior-changing solutions can be built."
HCB is celebrating its 15th year anniversary in 2016. With a more diverse client roster and a broader therapeutic portfolio, partner and CEO Kerry Hilton sees even greater momentum ahead, with 2016 revenues projected at around $15M.
"Every day, we strive to be a world-leading healthcare community that turns barriers into freedom," said Dowell. "It's an exciting honor to help lead the next chapter of this agency – an agency that operates and behaves independently, that is free to take risks and bring brands to places they've never been before."
###
About HCB Health
Celebrating its 15th anniversary, HCB Health is an independent, full-service healthcare communications agency serving the entire healthcare sector, including the pharmaceutical, medical device and biotech industries. Headquartered in the digital mecca of Austin, TX, HCB was among the first agencies to incorporate digital into its professional and patient promotional marketing. Unfettered from constraints that plague larger agency networks, more healthcare companies are discovering that "independent thinking can set you free" – a principle that allows the agency to nimbly serve its clients from its Austin and Chicago offices. HCB is winner of the 2016 Manny Heart Award and Agency of the Year finalist.
To learn more about HCB Health, visit HCBHealth.com, follow us on LinkedIn at linkedin.com/company/hcb-health and on Facebook at facebook.com/HCBHealth, and check out our blog at HCBHealth.com/health-blog.