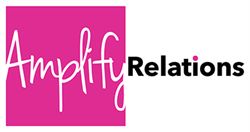 This new project in the startup space will bring over $3 million in revenue into the Reno area.
Reno, Nev (PRWEB) May 04, 2016
Amplify Relations announced Monday they have signed a $3 million, 3-year contract with Tricent Capital. The project includes video production, public relations and outreach initiatives for Tricent Capital's venture fund and Startup Training program.
"This new project in the startup space will bring over $3 million in revenue into the Reno area. Amplify Relations will be adding 7 full-time, local jobs in creative production, public relations and copywriting," said Bryan Bedera, Amplify Relations President. "Amplify Relations is proud to be a leader in Reno's startup culture, and is now able to reinvest in the community by hiring from the vast pool of top level advertising professionals in our region."
Tricent Capital, one of country's newest venture capital firms, is disrupting venture capital markets with its innovative online training course for up-and-coming entrepreneurs at StartupTraining.com. This course prepares startup founders to create and build their idea into a successful business, and upon graduation from StartupTraining.com, Tricent Capital invests an initial $25,000 into the startup with intent to invest up to an additional $4,200,000.
"We are very excited that our agency was selected," Bedera said. "Tricent Capital is an innovative venture firm disrupting the technology startup space. Together with Tricent Capital, we are eager to put both Amplify Relations and Reno on the map as a place where startup innovation is happening."
Amplify Relations is a full service advertising and public relations agency located in Reno. Amplify Relations' client roster includes the Nevada State Treasures Office, Maricopa County- Arizona, Davidson Fellows Program, Tricent Capital and many political campaigns. With a bold, passionate and innovative approach, Amplify Relations is rising in the ranks of the top advertising and public affairs agencies in Nevada.
For more information about Amplify Relations, visit http://www.AmplifyRelations.com.