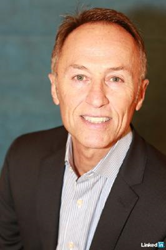 "It's a cause that's near and dear to my heart, and I'm honored to be able to have this opportunity to participate in a way that can directly impact the lives of the children and families that the Foundation works with each day." -Joe Lamphier
ST. PETERSBURG, FLORIDA (PRWEB) May 05, 2016
Joe Lamphier, Vice President of Sales & Marketing for Crown Automotive Group, is proud to announce that he will be participating in Cut for a Cure to benefit the National Pediatric Cancer Foundation.
Cut for a Cure is the National Pediatric Cancer Foundation's annual campaign to raise money and awareness for pediatric cancer. Individuals who participate in the campaign set a fundraising goal to encourage their friends and family to donate money, and at the end of the campaign, shave their heads in honor of children who struggle with cancer.
Lamphier plans to shave his head on June 15, and has set a fundraising goal of $10,000, which he hopes to reach by that date. He has dedicated his efforts through Cut for the Cure to honor two particular individuals he knows who battled pediatric cancer: Dana Bertoch-Levin and Remi Stortch, and their families.
"I've supported the National Pediatric Cancer Foundation for many years, serving on the Board of Directors since about 2001 and serving as its President from 2006-2007," said Lamphier. "It's a cause that's near and dear to my heart, and I'm honored to be able to have this opportunity to participate in a way that can directly impact the lives of the children and families that the Foundation works with each day."
Pediatric cancer is the No. 1 cause of death by disease in children, and according to the Foundation, 43 children per day or 15,780 children will be diagnosed with cancer this year. All the money raised through Lamphier's Cut for the Cure fundraising campaign will benefit the National Pediatric Cancer Foundation and their research initative, the Sunshine Project.
To learn more about Joe Lamphier and Crown Automotive Group, visit CrownCars.com. To contribute to Lamphier's fundraising goal, visit http://bit.ly/1rR5IH8.
ABOUT CROWN AUTOMOTIVE GROUP
Crown Automotive Group has been in business for more than 40 years, and currently operates domestic and international automotive franchises in Florida, Ohio and Tennessee. The group is dedicated to customer and employee satisfaction, and is your source for new and pre-owned vehicles, parts and service, financing and more. No matter what you're looking for, you can be confident that you are getting an incredible deal and outstanding service when you visit one of the many dealerships that make up Crown Automotive Group. To learn more, visit CrownCars.com.