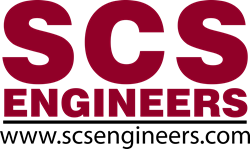 Long Beach, CA (PRWEB) May 09, 2016
SCS Engineers, an environmental consulting firm, is again ranked in the top 100 of the top 500 general and specialty contractors, architects, engineering and environmental engineering firms in the nation. Firms are ranked in terms of revenue by Engineering News-Record magazine (ENR), as reported in the May 2, 2016, issue of the "ENR Top 500 Design Firms Sourcebook." SCS has made the Top 500 list since its publication in 2002 and has ranked in the top 100 of that list since 2008.
When sorted by firm type, SCS Engineers is ranked the second largest environmental engineering firm (ENV) and is ranked in the "Top 20 Sewerage and Solid Waste" service firms in the nation. SCS has made this top 20 list since 2002.
Later in the year, ENR will publish additional resources and lists, including the "Top 200 Environmental Firms" issue, typically published in the month of August.
"Our clients enable SCS to build, grow, and sustain an engineering firm dedicated to solving environmental challenges by the application of our technical and field expertise," said Jim Walsh, President and CEO of SCS. "We sincerely thank our friends, colleagues and, in particular, our clients for helping us achieve a highly regarded ranking each year."
About SCS Engineers
SCS Engineers offers sustainable environmental solutions to businesses with environmental and economic challenges. SCS provides these services to private and public sector clients through a network of nationwide offices. For more information about SCS, please visit our website, LinkedIn, Facebook, and Twitter.