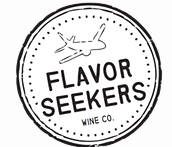 Waterford, Virginia (PRWEB) May 09, 2016
Flavor Seekers, LLC, an importer and marketer of fine wines and spirits, today announced the hiring of Steve Wiley as Partner and Vice President of National Accounts. Wiley will utilize his 17 years of management experience to grow the company's distribution to on- and off-premise national accounts.
"I'm really happy to have Steve join our esteemed sales team," said Jay Conway, President, Flavor Seekers. "His strong leadership, extensive relationships and exceptional track record will play an important role in opening doors and growing our business nationally."
Wiley joins Flavor Seekers from Foley Family Wines where his dedication and leadership as manager for the Central U.S. Chain Division earned him the "Top Manager" award in 2015. Wiley has also held senior management positions at Cameron Hughes Wine and Glazers.
Flavor Seekers portfolio includes award-winning and top-selling brands such as: (Australia) Kangarilla Road, (California) 4 Foxes, Carolla Drinks, Cinnabar Winery, House of Cards, Lawer Estates, Yao Family Wines, and (Chile) Calina.
About Flavor Seekers
Flavor Seekers (flavorseekerswine.com) is an importer and marketer of fine wines and spirits. Using decades of expertise and deep industry relationships, its esteemed team works in partnership with quality producers to gain traction and global recognition for their exceptional wines. Founded by Mark Clinard, Flavor Seekers offices are in Waterford, Virginia and San Diego, California.