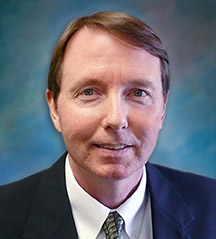 "Allan is a welcome addition to the SCS Environmental Services team," stated Carlo Lebron, an SCS Engineers Vice President. "Allan has the integrity, education, and experience that our clients expect SCS teams to bring to every project."
Tampa, FL (PRWEB) May 16, 2016
SCS Engineers is pleased to announce that Allan H. Biddlecomb has joined SCS to lead the Environmental Services team in Tampa, Florida.
Biddlecomb brings a unique portfolio of experience complementary to SCS's in-house capabilities. He has expertise in several technical specialty areas, including waste management environmental projects. These particular projects and investigations include water supply and hydrogeology services, permitting and permit compliance, facility siting and environmental management, contamination assessment and remediation. Biddlecomb has extensive technical and management experience working on and managing numerous projects involving the full range of services in environmental engineering, geology-hydrogeology, ecology, and infrastructure for private, industrial, utility, and government clients.
"Allan is a welcome addition to the SCS Environmental Services team," stated Carlo Lebron, an SCS Engineers Vice President. "Allan has the integrity, education, and experience that our clients expect SCS teams to bring to every project."
Biddlecomb earned a Bachelor of Science in Geology from James Madison University, Harrisonburg, VA and a Master of Science in Geology from the University of Florida, Gainesville. He is a registered Professional Geologist in Florida with certifications for Hazardous Waste Operations and Emergency Response, plus Stormwater, Erosion and Sedimentation Control in Florida.
About SCS Engineers
SCS Engineers offers sustainable environmental solutions to businesses with environmental and economic challenges. SCS provides these services to private and public sector clients through a network of nationwide offices. For more information about SCS, please visit our website, LinkedIn, Facebook, and Twitter.