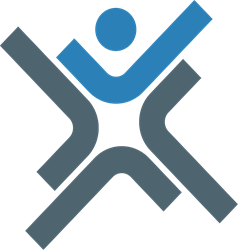 Loveland, Colorado (PRWEB) May 06, 2016
EstesGroup, a leading ERP and technology Managed Services provider based in Loveland, Colorado, today announced that it has joined the NetSuite Solution Provider Program. EstesGroup, founded in 2004, is launching a cloud ERP practice with NetSuite to meet the growing demand among its clients and prospects for cloud ERP solutions. With over 500 clients worldwide and industry expertise in the manufacturing, distribution, medical and services industries, EstesGroup plans to offer implementation, support, optimization, training and integration solutions for NetSuite to its clients in North America. EstesGroup is adding NetSuite to its existing Epicor, IQMS, and Microsoft ERP portfolio.
"ERP has become the mainstay of company operations, and the cloud is here to stay. NetSuite is the #1 Cloud ERP and we needed to offer this to our clients as a reseller and technology enabler," said Bruce Grant, EstesGroup's Founder and CEO. "Our focus is on using our deep vertical expertise to bring the best of the Cloud to our client base. Our goal is to help their businesses run better and enable clients to make the most of the NetSuite platform for greater agility, efficiency, visibility and reporting capability. It also complements our other offerings, including EstesCloud, our Managed Technology platform."
"We are happy to have EstesGroup join the NetSuite family of partners," said Craig West, SVP of Channel Sales at NetSuite. "Their successful history of delivering complex ERP solutions and deep expertise in key industries such as manufacturing and wholesale distribution is a natural fit with our technology platform."
EstesGroup is also planning to leverage the NetSuite SuiteCloud Development Platform to offer its clients customization and integration solutions.
About EstesGroup
EstesGroup helps businesses run better. We provide solutions to industry-specific verticals including the needs of manufacturing, distribution, medical, retail, and service industry customers. With our own methodology and over 12 years of experience, our clients enjoy the finest professional support in the industry―in the cloud, hosted, or on premises – for their ERP or Managed Services needs.
"Focus on what you do best, and let us handle the rest!" http://www.estesgrp.com
# # #
EstesGroup and the EstesGroup logo are service marks or trademarks of The EstesGroup Inc., a Delaware S Corporation, registered in the United States. Other trademarks referenced are the property of their respective owners.
NetSuite, the NetSuite logo and Built for NetSuite are service marks or trademarks of NetSuite Inc.